​Oscar Red Carpet Beauty and Style 2019
Totally Wearable Looks!
Think Perfect Pinks, Beautiful Berries, Nipped Waists, Ruffles, Glittery

& Luminescent Looks
Put away the mattes, heavy-handed makeup, and embrace the divine feminine and shine on goddesses.
My girlfriends and I always eagerly await the red carpet arrivals and look to draw inspiration for color palettes and ideas. This year, I enlisted the help of Las Vegas celebrity hairdresser Andeen Rose of ADD Hair and Make Up to give her thoughts on the hair, while I drooled over the gowns and makeup. I wish I could share images of their fabulousness with you but all images are copyrighted so to be a good girl I've just added links to each look.
You want their look? Us too! We were totally inspired by them. Here's how to get their looks and all of the Spring/Summer 2019 beauty trends: Spring 2019 Looks & How to Get Them.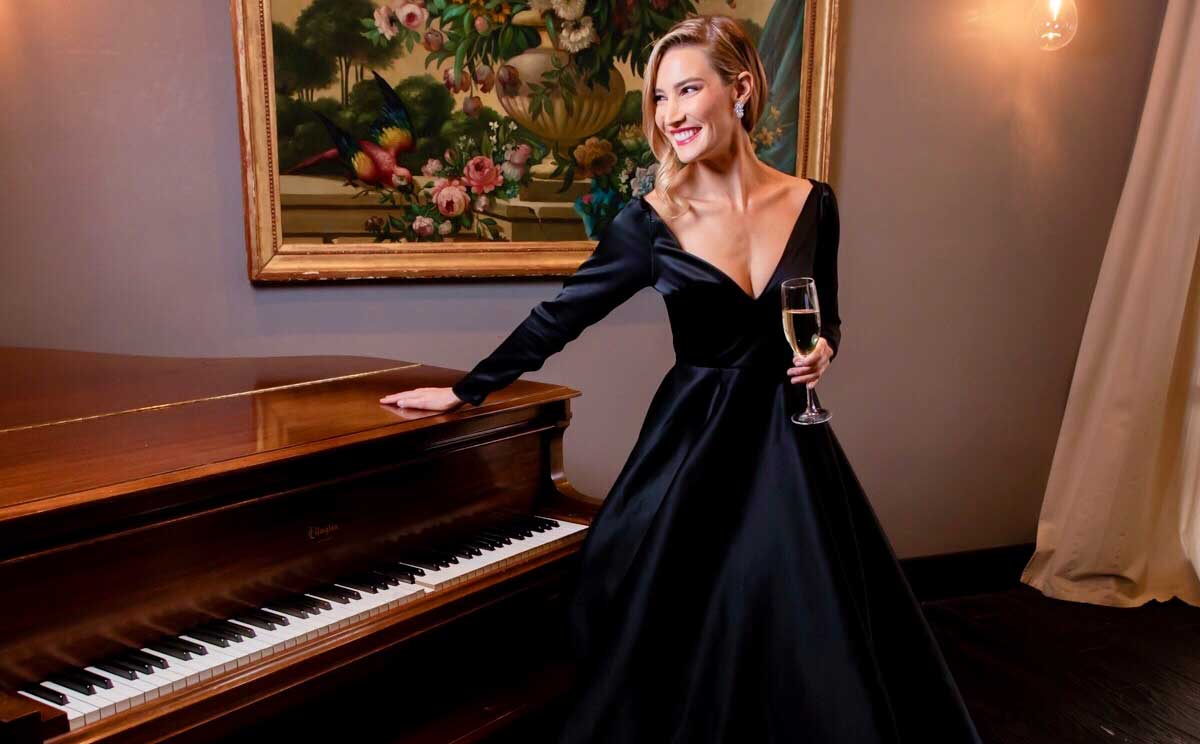 Kacey Musgrave
I don't like to play favorites but Grammy winner Kacey Musgrave's look was everything and had all of the key trends for Spring 2019 covered with her head to toe feminine look. Floating down the red carpet in a soft pink, ruffled, tulle, dress by Giambattista Valli, with gently swept back elegant hair, a glossy peachy-nude lip, soft pink blush, highlighted cheeks and illuminated inner corner of the eye. Perfection! Kacey's high shine clutch added to the glamour and shine we're seeing replacing matte looks for Spring/Summer 2019.
See her look: https://people.com/style/oscars-2019-kacey-musgrav...
E! Host Guiliana Rancic
Guiliana may not have been wearing pink, but her black Kelly NG dress with soft black lace and voluminous skirt created a powerful feminine look. Her lips and blush, like many of the others, were the perfect shade of pink for her; soft and muted. Even the jewelry was understated and elegant to complete this classic ladylike look.
See her look: https://www.eonline.com/news/1017506/all-the-detai...
Lady Gaga
Now that's how to do clean, luminescent makeup and lady like hair. This platinum haired, golden skinned goddess with a KILLER a 128.54 carat canary diamond necklace from Tiffany & Co. and dramatic black Alexander McQueen gown put the Lady in Lady Gaga. All hail the Queen! Please, can we bring opera gloves back? So elegant, glamorous (and hygienic!).
See her look: https://www.elle.com/culture/celebrities/a26395159...
Emilia Clarke
Dazzled, literally, in her structured sparkling lavender Balmain dress. Again, her makeup was super soft: soft pink blush, rose pink lips, natural shaped eyebrows, and eyeliner that stopped at the end of her natural eye (and wasn't winged). Her hair was "sleek, natural, and elegant" ADD Hair and Make Up.
https://www.elle.com/culture/celebrities/a26395125/emilia-clarke-lavender-dress-oscars-2019/
Regina King
Love, love, loved this! Timeless, elegant and perfectly tailored. I'm loving how flattering the dresses were this year; showing off the divine femininity and this white hot Oscar de la Renta gown with thigh high slit was super sexy and made her look like a Hollywood screen goddess. It was also one of Andeen's favorites, we were definitely on the same page with our favorite looks "one of my favorite dresses in white with her hair styled in soft tossed curls, one can't go wrong." ADD Hair and Make Up
Other Ladies We Loved:
Glenn Close: This lady came to pick up an Oscar! "She is stunning in an epic gold cape fitting for such an auspicious occasion!" ADD Hair and Make Up.
Gemma Chan: This fuschia gown was such a stand out color and look for her. When we said "think pink" this season we meant it, as it was the color this year on the runways, at the SAG awards, and Oscars. "Beautifully dressed in pink Valentino with a classic chignon and minimalist makeup looked ethereal." ADD Hair and Make Up. She was one of the few to do a black winged eyeliner but with the classic hair it was the right choice.
https://www.harpersbazaar.com/celebrity/red-carpet...
Dame Helen: Got in on the feminine pink look with her floating dress in shades of pink and peach.
https://oscar.go.com/photos/2019/oscars-red-carpet-arrivals-2019/91st-annual-academy-awards-arrivals-44
Angela Bassett: I'm a huge fan of the center part and low sleek ponytail (it's our signature look at Dawes Custom Cosmetics so how could I not love Angela's look). I may also have a thing for pink and everything girly! She rocked the smoky eye but the eyeliner was soft and there was no wing in sight, instead the smoky grey shadow was taken from the crease to under the eye for a softer look. Her berry pink lipstick was perfection and contrasted with her dewy and highlighted skin. I wasn't alone "in a hot pink off the shoulder gown (Reem Acra) with a sleek ponytail and smoky eyes-(she was) flawless." ADD Hair and Make Up.
https://www.hollywoodreporter.com/news/angela-bass...
What were your favorite looks at the 2019 Oscars? Share with us below so we can check them out.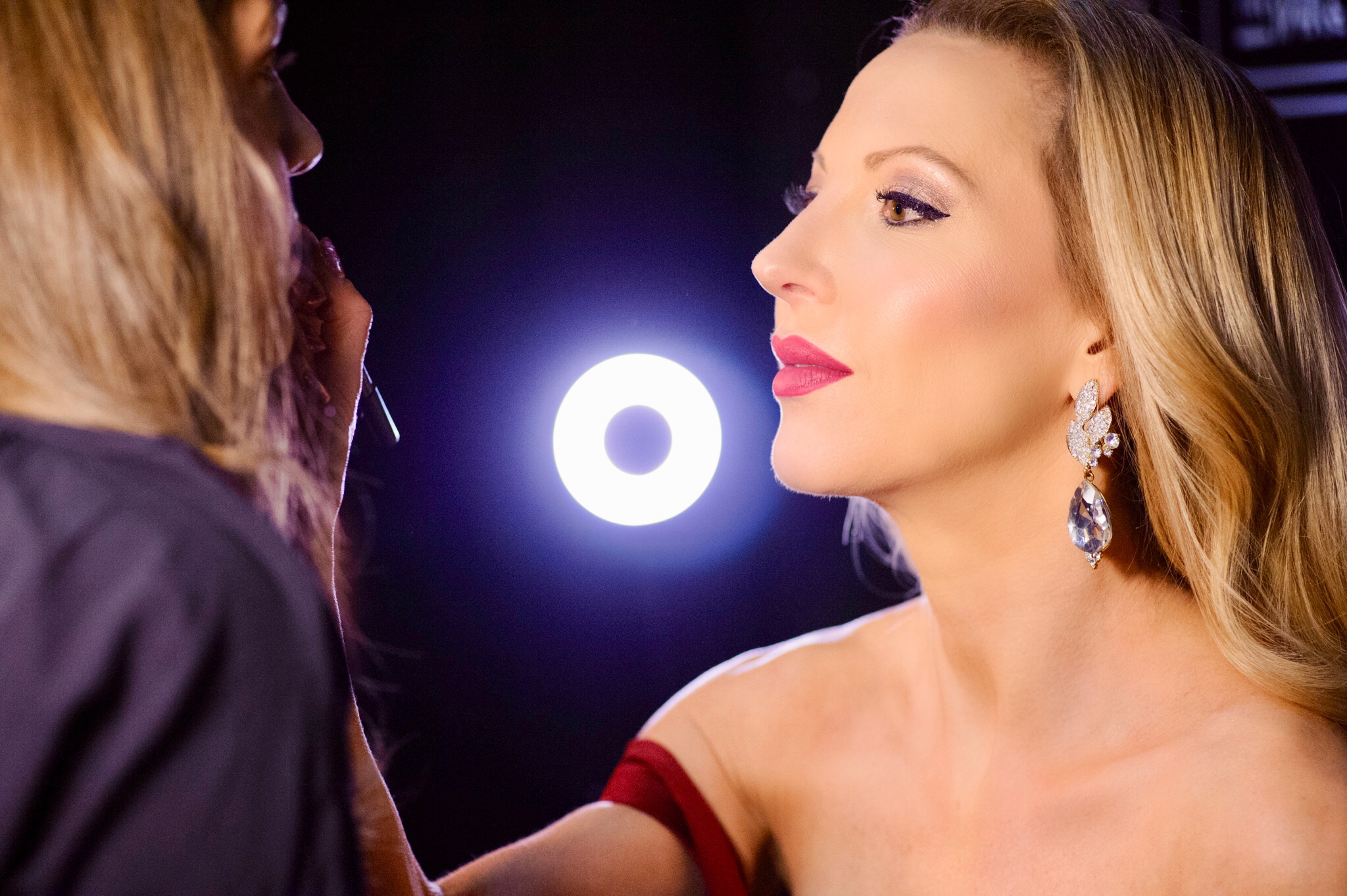 Photographer: Paul Citone & Troy Shay
HMUA: ADD Hair and Makeup
Model: Amber Dixon
Dawes Custom Cosmetics