How to Make Makeup Last Longer
Beauty Tips and The Best Cruelty-free Makeup to Last in Heat and Humidity.
Well as much as is possible, we're not talking makeup tattoos here! We've all experienced it, when your perfectly applied makeup looks like you've just done an hour in the gym and all you did was go outside.
So how do you make your makeup last in the heat and even worse, humidity? Yes, it's dry heat where we're based in Las Vegas but when it's 110-120 degrees, it doesn't matter if it's dry heat or if it's humid, you're going to sweat (unless you're my Mom who can't sweat or even glow) and put your makeup to the test.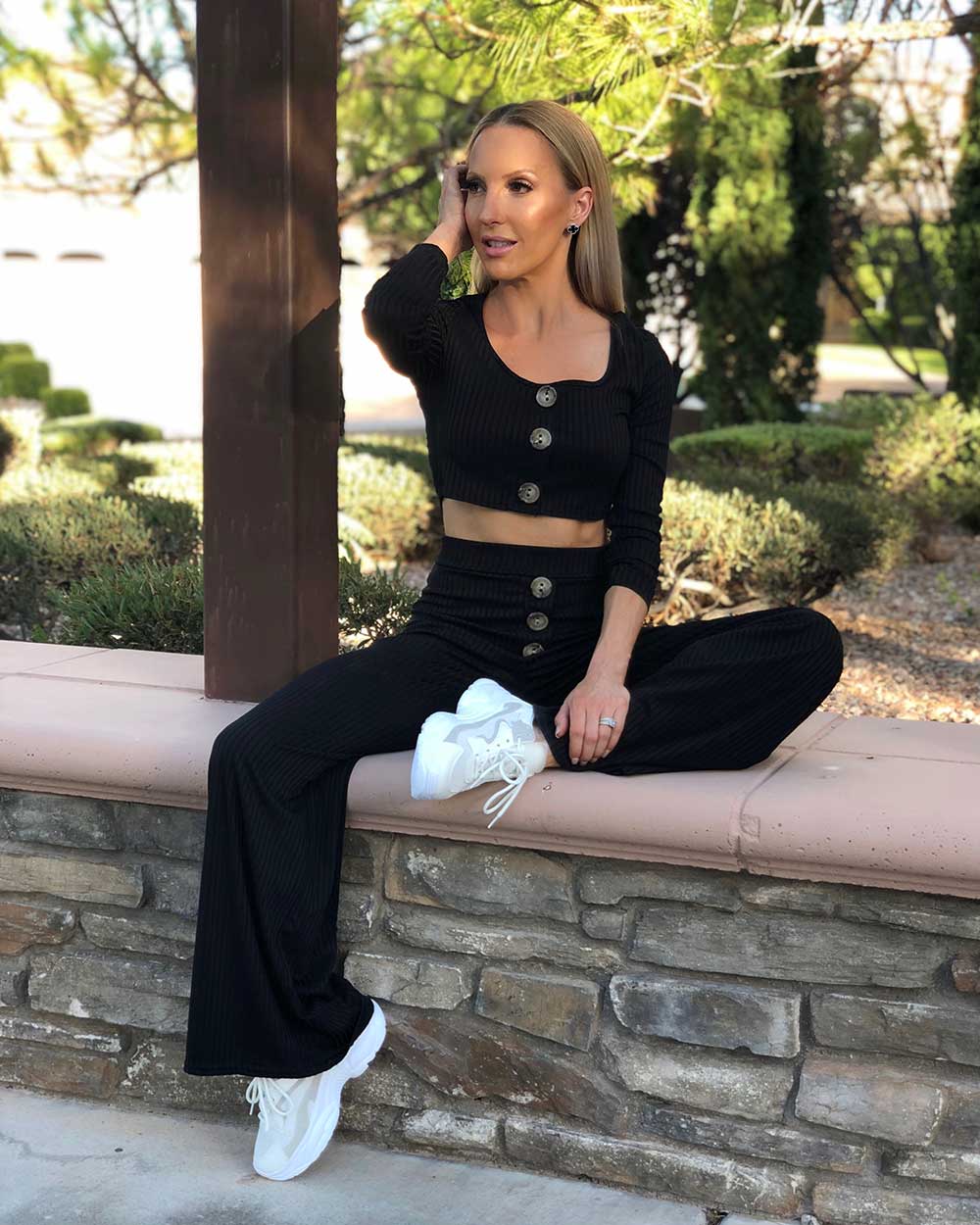 Our favorite ways of making makeup last in the summer and favorite cruelty free picks.
Heat has a way of making everything melt. So rather than layering on every product, par down to those that matter most and use some multitaskers too. Switch out any oil based or heavier products you might have been using in the colder months and stick with water based products and matte products that are less likely to slide around.
Powders and setting sprays are your friends. Anything that's going to keep them on your skin and avoiding high emollients and high oils to keep everything on and where it's supposed to be.
Favorite setting sprays for summer:
#1: Supergoop X Milly Defense Refresh Setting Mist SPF 50. Why we love this: You can keep topping up your SPF protection throughout the day and instead of it ruining you makeup, it keeps it in place without making it separate.It's also minty fresh and formulated without parabens, synthetic fragrance, or oxybenzone. Plus it's small enough to throw in your purse.
Urban Decay: De Slick Original Formula Oil Control Setting Spray or All Nighter.
Flower Beauty Seal The Deal Long-Lasting Setting Spray. Budget buy, exclusive to Walmart
Beauty Kitchen Makeup Setting Spray: I put this to the test in Italy at night time and everything survived except for my shoes! (not the smartest shoe choice but my new sneakers were rubbing!).
Favorite oil-free foundation:
Bare Minerals. No longer associated with our grandmas and our moms but overhauled, effective, and full coverage. One of my makeup artists uses them on photoshoots and herself for a night out and she swears it stays on and loves how many finishes they have; matte, glowy, and everything in between.
Kat Von D Lock-It foundation If you don't know about Kat Von D's products, they're vegan and cruelty-free, they're beautiful and most of them are really heavy coverage so you do get that full look but you can also thin them out which you'll probably want to do for the day. You can do this by mixing a little bronzy primer serum (e.g. By Terry Cellularose #4 Sunny Flash) and mixing it together with a bit of SPF which makes it a little less opaque for the day and then for the night going full coverage. This baby doesn't crease either.
Shade Tips: Kat Von D Shade 53 medium neutral mixed with By Terry Cellularose Brightening CC Lumi-Serum in Sunny Flash, is great for medium skin tones year round. That way just 2 foundation shades work year round and you can just add more or less of Sunny Flash depending on how tan or fair you are). These are the 2 Kat Von D shades that work for medium skin tones; This for when you're paler and this for when you're more tanned. Mix both shades for when you're in between.
Is it better to go matte and try to fight the humidity or go for a more natural dewy look during the hotter months?
"It's really all about the product and your skin type. It's very subjective because everyone is very different and your chemistry can affect it as you wear it throughout the day." Jessica Resendez, Makeup Artist. So a lot of it will come down to personal preference, seeing what works for you and the look you prefer.
Best Primer for Summer
Smashbox - Photo Finish Primer The Original Smooth and Blur gold old Smashbox is hard to beat. This is the clear silicone one. It's sheer and doesn't pile like some do.
By Terry UV Base Sunscreen Cream Broad Spectrum SPF50: this has the added benefit of SPF50 and a little goes a long way. It creates a really lovely smooth base for your makeup and the tube is small making it perfect for traveling.Plus it doesn't make your eyes sting like some SPF lotions.
Coola Dawn Patrol Makeup Primer Sunscreen SPF 30: Another one with SPF. This lightweight primer creates the a baby soft canvas that lives up to its hype of blurring imperfections. It's also clear which is nice as many primers with SPF come out white.
How can I stop my eyeshadow creasing?
What's going underneath the eye shadow as well as the eyeshadow you're using will effect this. Going for powder based eyeshadows and avoiding creamy eyeshadows (unless they're the waterproof variety made for the heat and pool) in the heat can help. Dawes Custom Cosmetics Long Wear Crease-Free Eyeshadow don't need a primer (but avoid moisturizer on your eyelids before applying) and you can either create your won custom shade or order our best sellers from the ready to wear collection.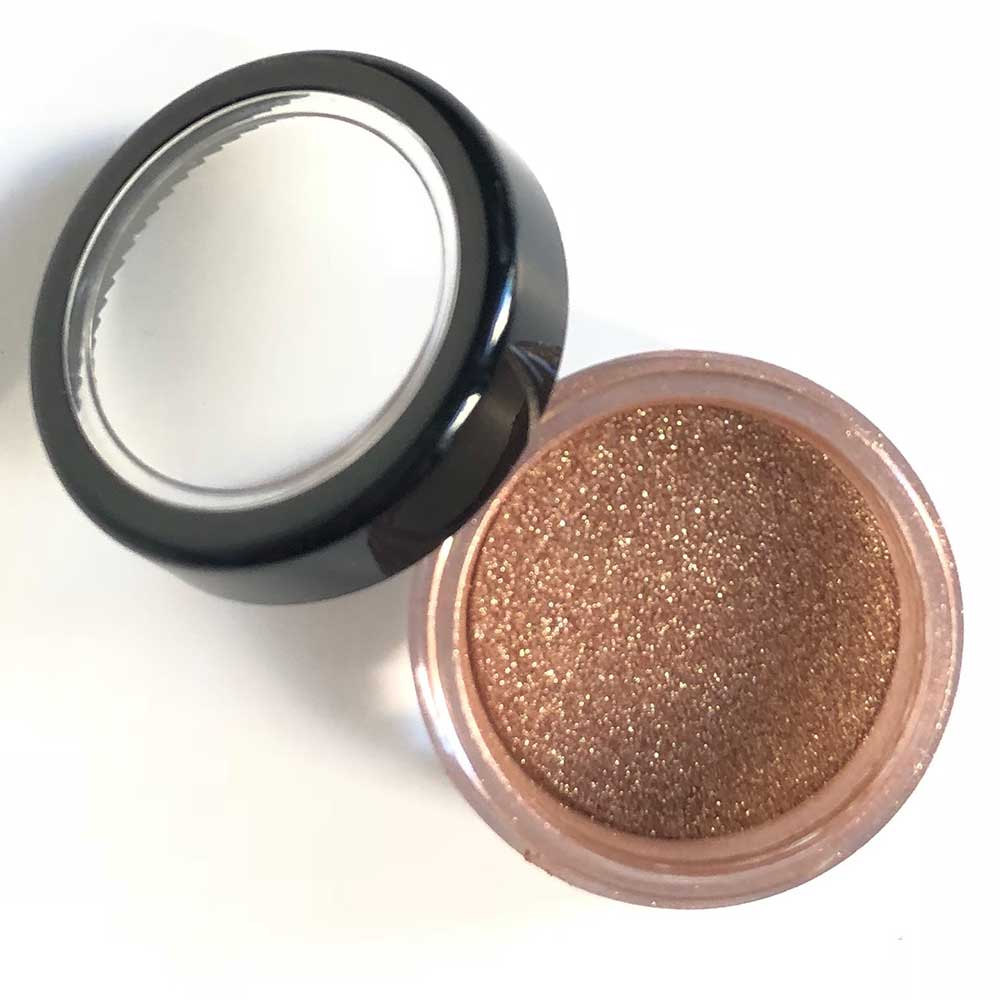 When it comes to long wear eyeliners, Urban Decay has amazing eyeliners in lots of different colors or you can spray your angled eyeliner brush with setting spray and dip in your eyeshadow and use as a liner. Urban Decay 24/7 eyeliner Bourbon is a shimmering dark bronze/brown that's great for a bronze shimmery sun kissed summer look and Morphe eyeliner is another good brand that does lots of colors so you can get it to compliment your eyeshadow and creates a softer look than a harsh black liner.
Is highlight a yes or no in the summer?
We say, yes, absolutely! Just don't go overboard. You want to hit all of those high points where the sun will hit which looks stunning when you're out in the sun. Remember everyone is different, everyone's face is very different. A great way to do this is to go in front of a light bulb or go in front of the sun and really pay attention to the high points of your face and highlight those with your favorite highlighter.
A little bit of highlight up on the higher cheekbones, a little bit on the nose, maybe your cupids bow and brow. A lot of women like to take it farther down the nose bridge, you don't have to highlight everything on your nose, but just a little bit on the bridge on the cheeks makes you look just a young, fresh and beautiful,
Tip: "Think about your face shape, don't just go off of what's on YouTube because if you're highlighting it, it's going to bring that area forward. So if you've got a more prominent nose, you might not want to do it as it's going to make it even more so. Same with contouring, if you've already got skinny cheeks, you probably don't want to hollow them out more. If you've got a really narrow nose you might not want to narrow it out more, so really think about your face and what you're trying to achieve with it, rather than just doing a paint by numbers." Eve Dawes
Does it matter whether we do a matte lipstick or gloss in the heat?
It's really up to you. We love a good lip gloss which pops in the sun as long as it's not windy and it's all stuck in your hair! No one likes to feel like they're making out with their hair! But matte lips look beautiful too. You can even pair them both, so you get that beautiful pigmented color, long lasting wear but a glossy finish. Which also makes it easy to take the look from day to night, especially if your lipsticks got an SPF in as well.
The more heavily pigmented your lipstick or gloss is, the more natural SPF protection you're going to get from it. The skin on your lips is super fragile as it has has none of its own SPF protection.
Get all of this content and more on the Glamour & Gains Podcast.
GlamourandGainsByEve & Dawes Custom Cosmetics