Dawes Custom Cosmetics In The News
Don't Just Take it From Us!
Read what beauty editors, magazines & other companies have to say about Dawes Custom Cosmetics.
We are so excited about the amount of buzz and press our cruelty-free custom lipsticks and lipstick lab in Las Vegas has been receiving. Thanks to all of the magazines and bloggers for your kind words about our cruelty-free custom lipsticks and unique Vegas experiences.
Stay up to date on the latest releases, trends & tips through our blog & social media by subscribing via the link at the bottom of any of our pages.
Demystifying Clean Beauty, 1 ingredient at a time
Dawes Custom Cosmetics makes the Top 21 natural lip glosses. The glossy lips trend has been around since the 90s and isn't going anywhere. Thankfully, some formulas have come along way, both in the ingredients they're using and texture; think less sticky and more silky and hydrating.
Take a look at these clean brands and learn more about what to look for and what to avoid in lipglosses.
12 Leading Luxury Beauty Brands Of 2020
Levi Keswick
With more premium options available than ever, how do you find the true luxury brands among the fakers? The luxury space is full of suspiciously cheaper options claiming a luxury experience. It can be hard to find real luxury brands that maintain the highest quality standards and integrity that this publication decided to make this list.
How It Works: Custom Lipstick Lab
Where can you create Custom Lipstick if you're not in New York? Dawes Custom Cosmetics offers custom lipstick experiences in person in Las Vegas or anywhere in the World via their custom lipstick appointments.
40 Best Beauty Product Gift Ideas For The Beauty Lover In Your Life
It's every beauty lover's dream gift guide. Fabulous guidance when coming up with gift ideas for the holidays.
"Beauty lovers tend have variety in the beauty products they own, be it eyeshadow palettes or brush sets, or even collections of nail polishes or organizational tools. They always want new shades, styles and compounds, and there's always new ones out to try."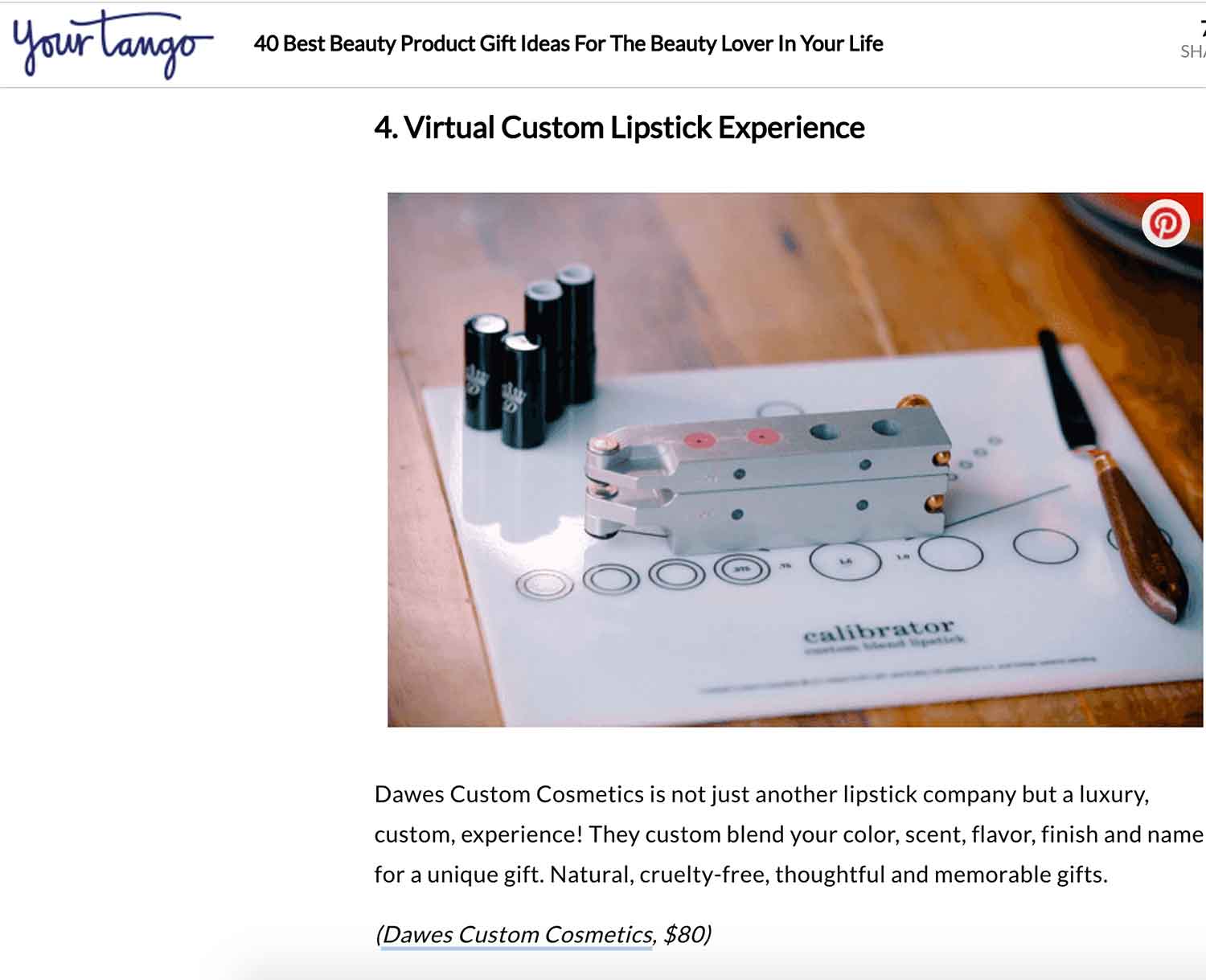 The Best Cruelty Free Gift Guide 2019
"When you want to get them makeup but have no idea where to start and what colors they suit letting them customize it is the way to go and minimizes the chance of returns or regifting. My husband and I started buying experiences for each other rather than things so that we could create memories together as we tend to buy what we want as we see it which makes product gifting hard. I created Dawes Custom Cosmetics to be both an experience and a product so you get the best of both as well as fill the cruelty-free gap in the luxury makeup brand market as there was nothing out there. You can come and visit us at the Vegas lipstick lab but for those of you that don't live here, the virtual custom lipstick experience can be done from anywhere you have wifi.
Gift them a gift certificate which can be used on custom lipstick experiences or the ready to wear collection. They'll get to schedule and create with us their unique custom lipstick (color, finish, flavor-yep that's a thing, scent, and they even get to name it)."
Holiday Gift Guide for Her 2019
"Dawes Custom Cosmetics Virtual Custom Lipstick Appointment – It's all about HER! Even though you might not live in Vegas or have the time to go to the lipstick lab. The virtual custom lipstick experience is for those who aren't in Vegas or would rather create via FaceTime from the convenience of their own home or office. Your custom lipstick or lipgloss creation includes a bespoke custom color lipstick or lip glass formulation, her choice of finish, choice of scent, flavor, and lip treatment. The best part is she gets to name her exclusive lipstick or lipgloss and the formula will be saved for quick and easy reordering online. A very thoughtful gift for any woman on your gift-giving list this year!"
Bring Back An Only-In-Vegas Item
Skip tacky souvenir shops and try these one-of-a-kind gift items exclusively from Las Vegas. Dawes Custom Cosmetics is the first and only custom lipstick bar in Vegas. Here, clients can create a personalized color lipstick or lip gloss for just $80. Customizing it fully from a variety of scents and flavors. "This allows them to have [their lipstick] created exactly as they want it while also being made to feel really special and have that VIP treatment," founder Eve Dawes said.
Treating someone not in town? Dawes has a solution for that, too. "You can schedule online, and we create for you via FaceTime, so you still get to talk with us and see it being made."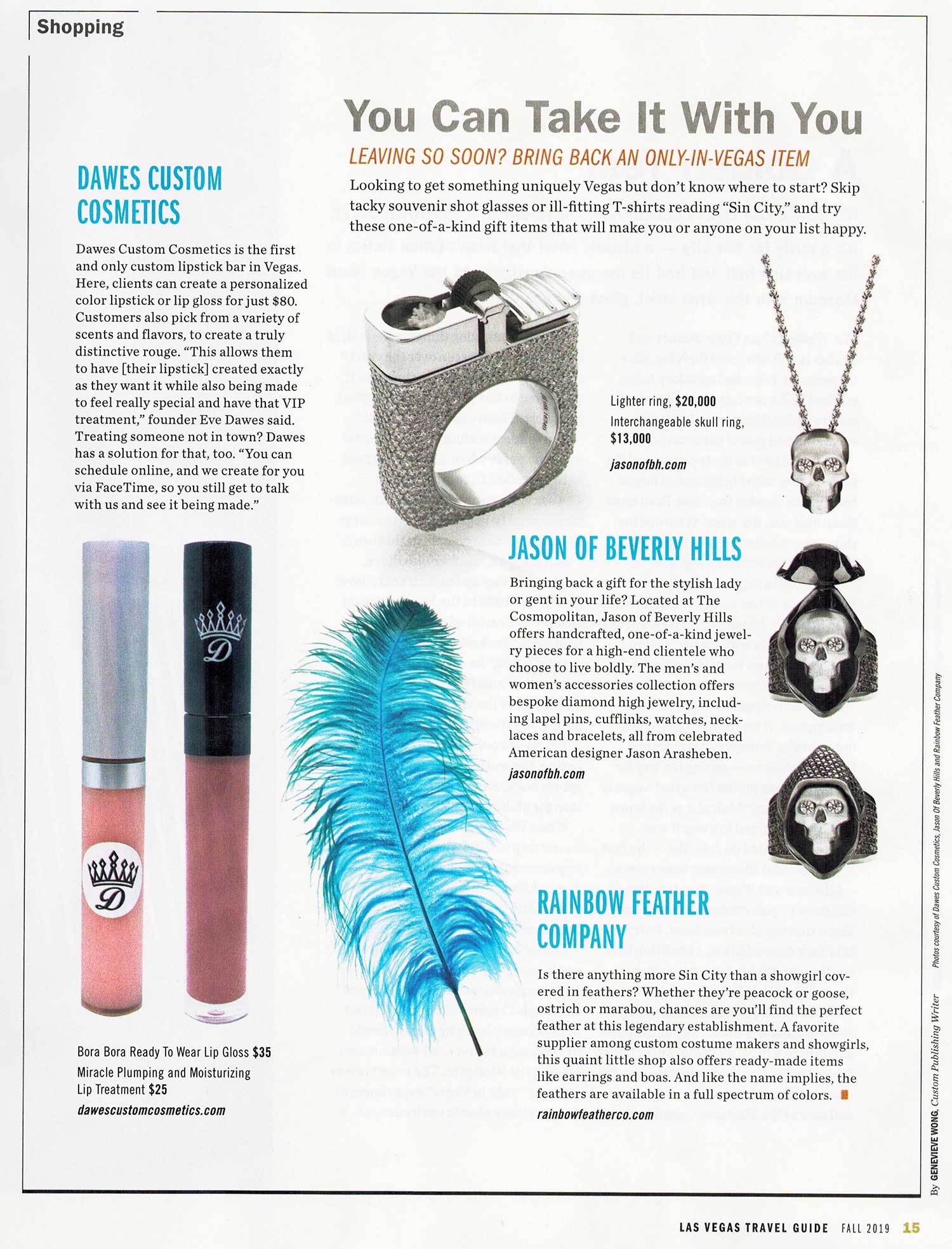 Better: 8 Genius Lipstick Tricks From Expert Makeup Artists
A simple swipe of lipstick can have a major impact on your look. A bright red lip feels bold and sexy. A coral done right is less "Golden Girls," more vacation mode. A soft neutral can pull together a look. But, with so many shades and styles, lipstick can be a little tricky. How do you find a shade that works for you? And, once you do, how do you make sure it doesn't suck all the moisture out of your lips?
We asked makeup artists to dish on their best lipstick tricks. Here's what they had to say.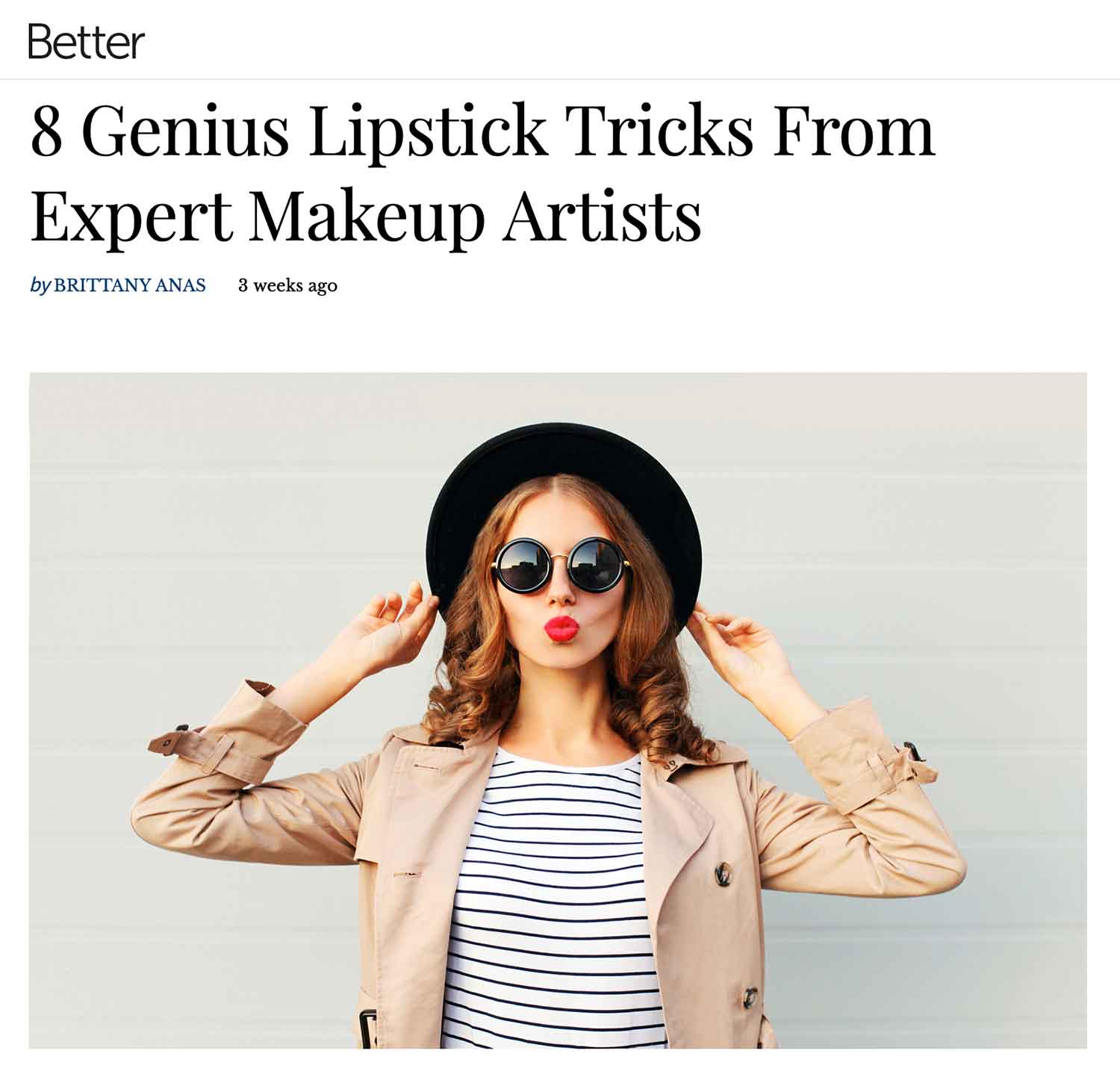 Destination Fabulous: What to do in Vegas with your fab squad
If you and your girls are heading to Las Vegas for an epic girls' weekend, we know just the things to make your trip extra fabulous! Beauty pampering only-in-Vegas experiences. Here's how you and your squad can look like movie stars, swing like circus acts, perform like showgirls, and have plenty of evidence of all of it for Instagram!
"You know what else goes well with Rosé All Day? The perfect shade of pink lip! Or red, or nude, or whatever color best flatters your natural skin tone. With Dawes Custom Cosmetics you can create your own custom lipsticks and glosses or even recreate your favorite discontinued shades! Their Custom Color Lipstick Bar can even be brought straight to your Las Vegas location, a luxury a la carte experience that can be completed with professional hair and makeup services and Sin City Boozy Cake Bites. You can also visit their brand-new Vegas Custom Lipstick Lab. With your custom lipstick or gloss, you get to blend your own color and choose your finish, scent, flavor, and lip treatment. You even get to name your creation, and the formula is kept on file so you can re-order more online! Dawes Custom Cosmetics was created by Mrs. Nevada 2017 Eve Dawes and uses only the highest-quality, natural ingredients that are 100% cruelty-free, so you can feel good AND look good in these lip shades!"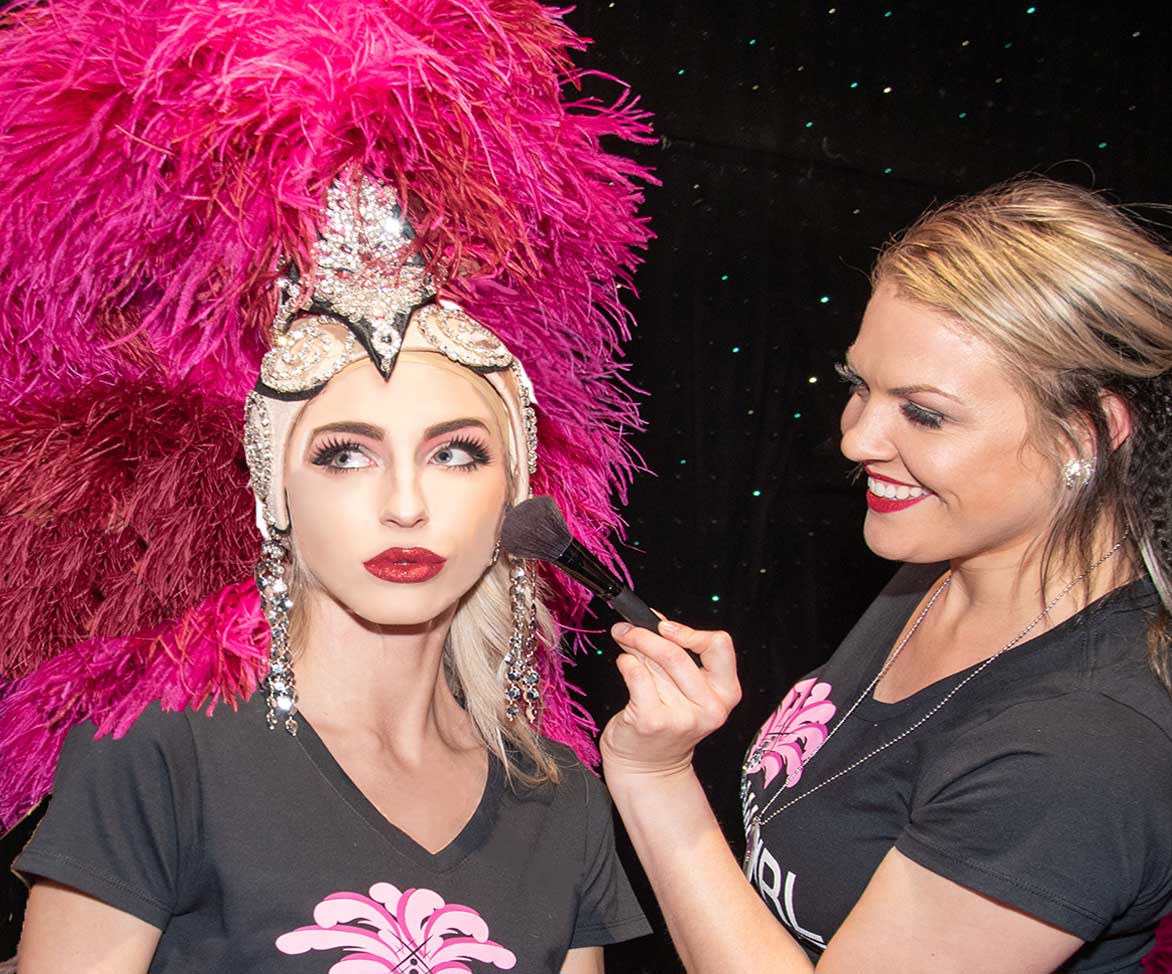 Women in Wellness
Consistency "When you make small changes, it's easier to make them into everyday habits that you can stick to Those small changes will build up over time to create big differences that you can maintain" With Eve Dawes of Dawes Custom Cosmetics […]
PRETTY PROGRESSIVE: Top 36 Best Podcasts For Women That Need A Friendly Voice
As you may know, we launched our own Beauty, Fitness, and Lifestyle podcast 'Glamour & Gains' and it's been getting some great feedback and mentions as well as now being a free Amazon Alexa Skill (just add it here then say "Alexa, beauty news"). Besides being included in this list, we also picked up a few more podcasts to add to our podcast library for our daily commutes and for when we're getting ready.
"Not feeling good vibes whilst doing your makeup or cleaning your house? Well, podcasts are the best way to relax and clear your mind. Whilst you indulge yourself in your many life commitments you may be shying yourself away from possible dilemmas in your life but finding reassurance from a fellow woman will help you a lot. Even if it's just a voice from your phone. In this article, you'll be given a number of women podcasts to listen to when you need that little voice."
Let us know your thoughts! Rate & Comment on Glamour & Gains yourself!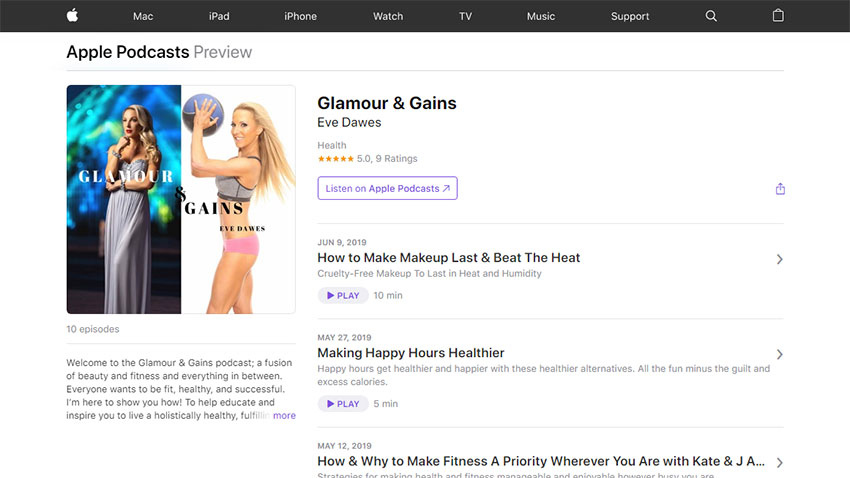 Did you know Dawes Custom Cosmetics Founder Eve Dawes was a dancer and pro bodybuilder before she got into pageants, modeling, and cosmetics?!
Eve Dawes is a woman of many accomplishments. Born in England, she started her career as a professional dancer; touring internationally with various shows before entering the fitness world by attending the Premier International, which is the English equivalent of NASM in the US, and becoming a personal trainer.
After meeting her husband, she moved to the US. She then became a yoga and spin instructor, and redid her training with NASM. She also decided to compete and won her WBFF Pro Bikini Diva title. In 2017, she became Mrs. Nevada United States and competed in Mrs. United States where she placed in the top 15.
Recently she founded a custom lipstick company, Dawes Custom Cosmetics, in Las Vegas. She also runs the Fitness by Eve blog and the Glamour & Gains podcast. In this interview by Sasha Lizaveta from BadassBodyProject.com, Eve shares her fitness journey and how she got her sculpted physique.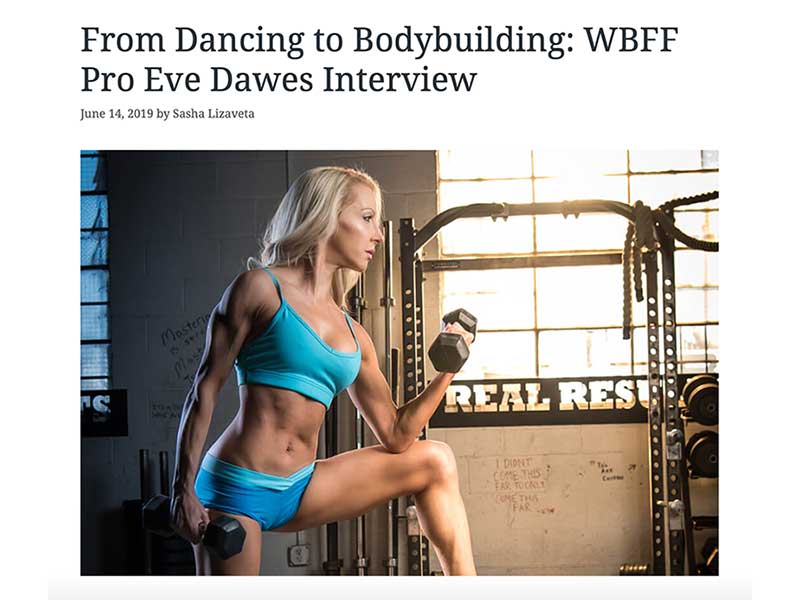 "Mrs. Mummypenny Talks Episode 44: Interview with Eve Dawes, founder of Dawes Custom Cosmetics in Las Vegas. SUCH an inspirational story from ballet dancer to personal trainer to being Mrs Nevada and now founder of a cruelty free beauty business, Dawes Custom Cosmetics. I have a lipstick and gloss from her collection. Bespoke created for me during my recent trip to Vegas. One of my fav interviews!!"

Of course it's easier to give up than to get creative and find solutions but to succeed you have to get up, get on, and not see obstacles as roadblocks but opportunities to find new solutions that set you apart from others. You never know what next great idea you'll have that no one else has thought of because they quit! Read what our Founder, Eve Dawes had to say.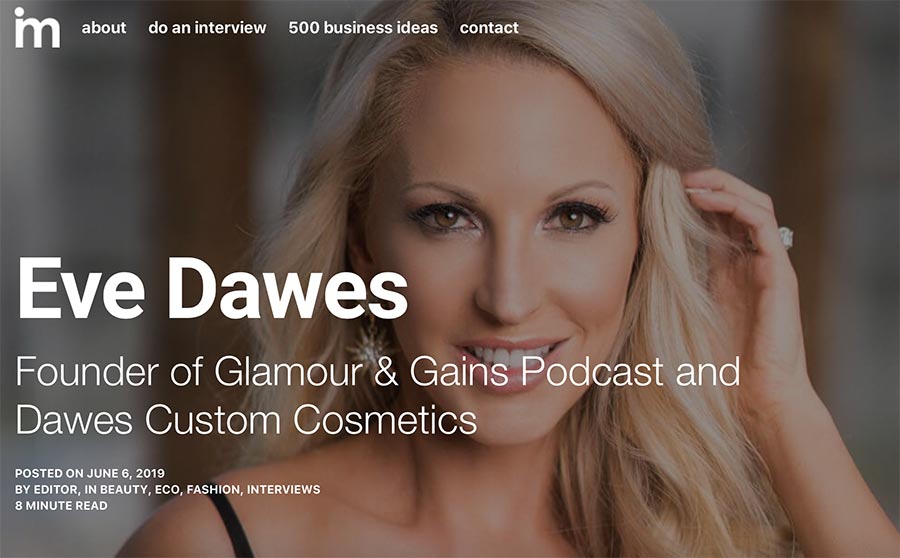 "We all have that friend who recently or not so recently jumped onto the vegan train so you have to rethink what you can gift them come birthdays and holidays, etc. We just so happen to know which are the perfect gifts to give to a vegan".

18 Cute Ethically Made Gifts For Women Friends
Every single day of the calendar year there's someone out there getting a gift, sometimes many gifts. To that purchaser, consider this: as many of the gift we give away every year are disposable, won't you feel better buying one made with environmental sustainability and affordable wages in mind?
Every time you buy a gift for someone the opportunity to purchase one that fairly compensates the employees whose hard work created such environmentally friendly present, especially when gifting girls! As the gender that, by far, receives the most gifts, it also provides you the chance to select the most progressive choices of gifts made with the purpose of bettering society. Be progressive, give the girls the most fantastic ethically made gifts for women out there.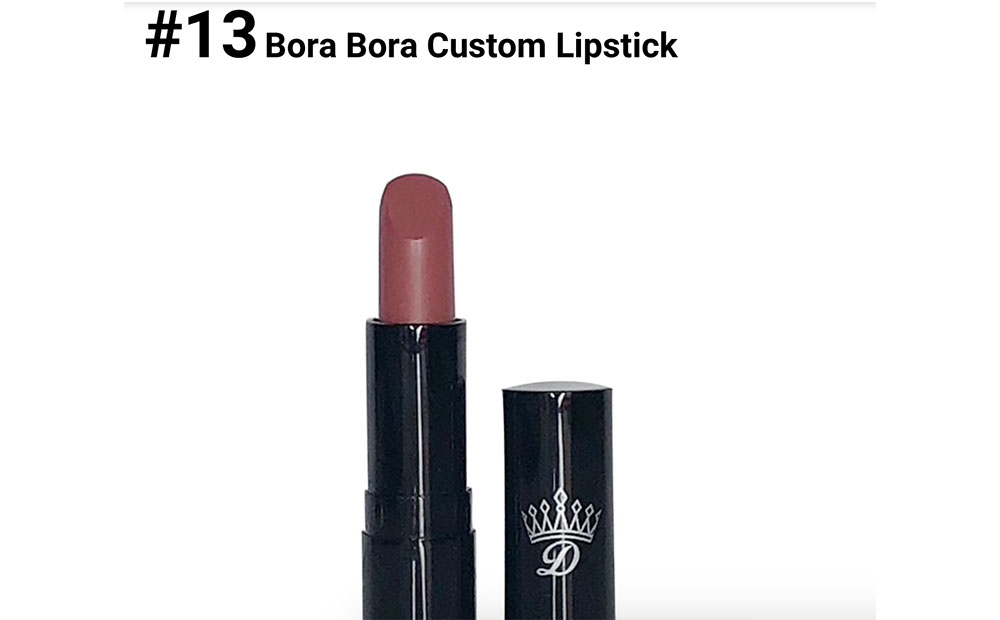 Dancer & Fitness Model to Founder of Dawes Custom Cosmetics.
"One of my favourite series of content on Mrs Mummypenny are my interviews with incredibly inspiring people who have set up their own businesses. Often they have worked in the corporate world or have done very different things, but have taken that leap to follow their dream and set up their own business. I celebrate those people. Today is the turn of Eve Dawes, founder of Dawes Custom Cosmetics.
I must tell you how we met. I was sat drinking cocktails in Hyde, a bar that overlooks the Bellagio fountains in Las Vegas, April 2017, I had just turned 40. Eve walked past me wearing my dream Louboutin shoes, the shoes that I occasionally try on and dream of buying one day. So I jumped up and went to her table to tell her how much I adore her shoes. We chatted about life, made Insta friends and the rest was history."...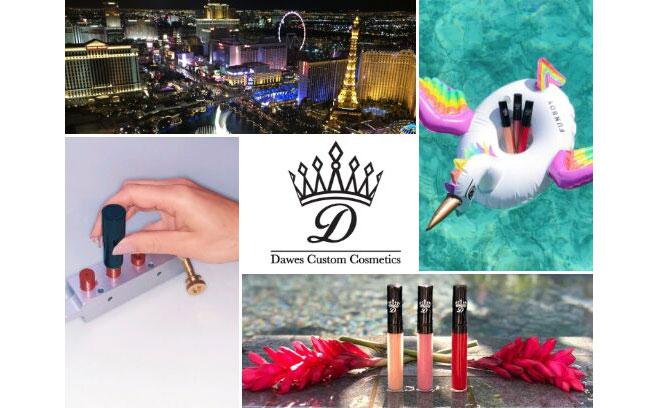 Customization is queen and the first custom lipstick experience to hit Vegas is opening it's doors.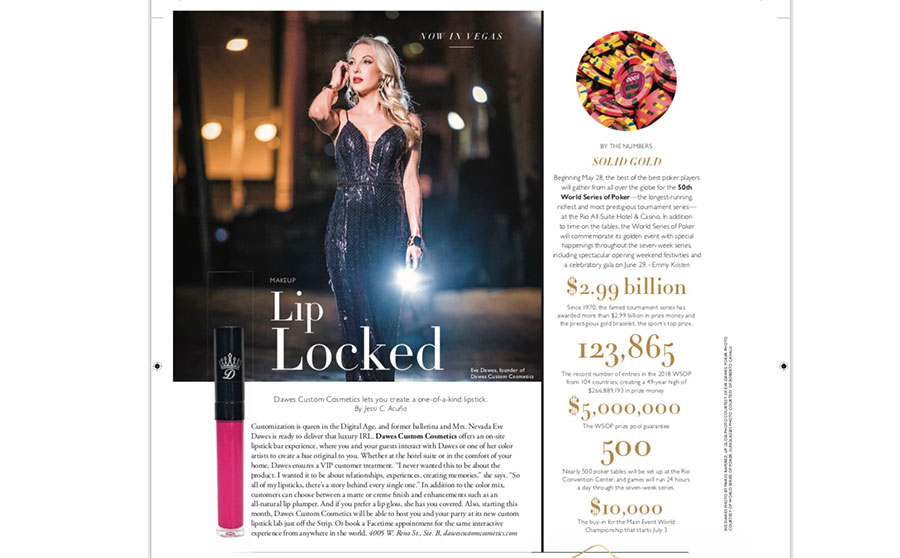 KTNV Channel 13
"Valentine's Day. Many of us h
We all have at least one gift we won't forget about but sometimes, cupid's arrow may also puncture your wallet. The National Retail Federation says people plan to spend about $162 Valentine's gifts but you don't have to break the bank to show your love! If your lady is into cosmetics, Dawes Custom cosmetics creates all-natural and cruelty-free products and it comes with a personal touch. They also offer custom-made lipsticks and gloss.
Owner, Eve Dawes, explains, "It makes a really good Valentine's Day. gift especially for men especially for men. They know they want to get something but buying cosmetics is like a minefield. To make it easy, they can buy a gift certificate for a custom lipstick appointment and the woman can actually get what she wants because she can create it herself."
Ready to wear lipsticks start at $27. Custom lipsticks and gloss start at $80.
At the end of the day, no matter what you get your valentine, "The best gift is just always constant love, loyalty, honesty, communication," says Showstead. Article by Nina Porciuncula
"If you are lucky enough to have your service member home with you this Valentine's Day, then you might be getting ready to plan the most romantic Valentine's Day date. Daily Mom Military found the perfect items to create the best Valentine's Day date for you and your spouse — the dress, the jewelry, the makeup, and even some fun ideas for when you get home."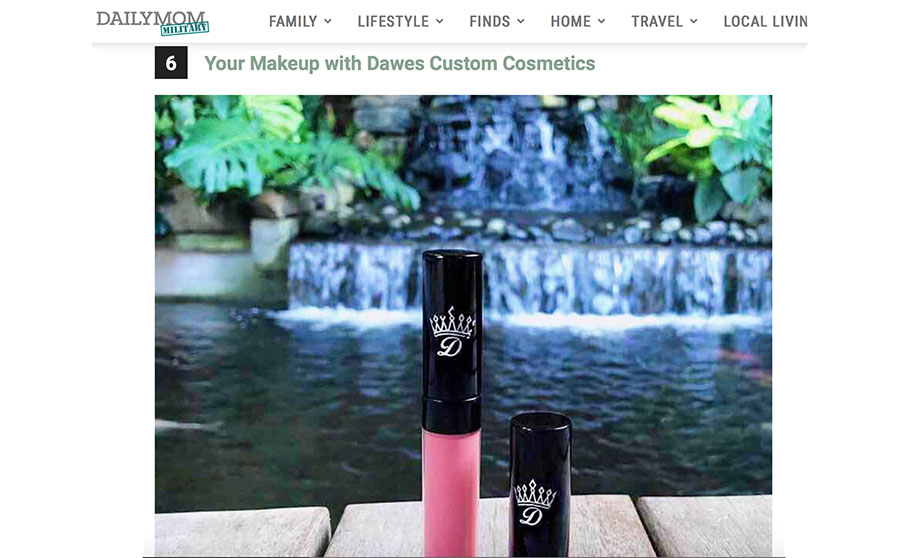 "Clean Up Your Routine With These Non-Toxic Products for Skin, Hair and Nails. Feel clean, confident and beautiful in the products you wear every day, thanks to these 5-free and 7-free beauty staples." Jenn Sinrich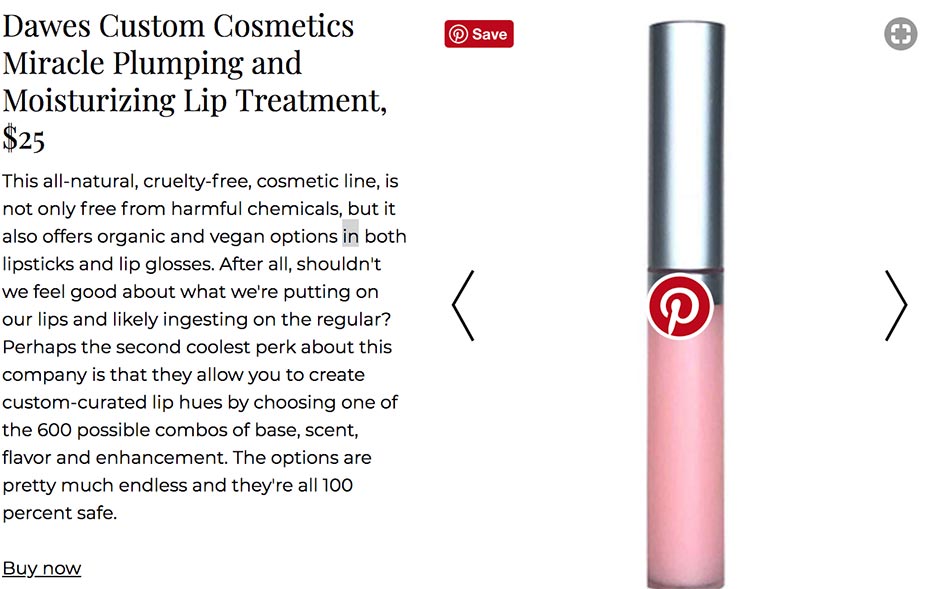 "Eve only trains with weights twice a week and no longer than for 40 minutes (everyone's bodies, hormones, and physical goals are different and this works best for her personally). She trains her shoulders once and her lower body with an emphasis on Glutes once. Abs vary, from no weight to weighted 1-3 times per week. Her training protocols are periodized but always cycles back to the workouts she's shared with us here."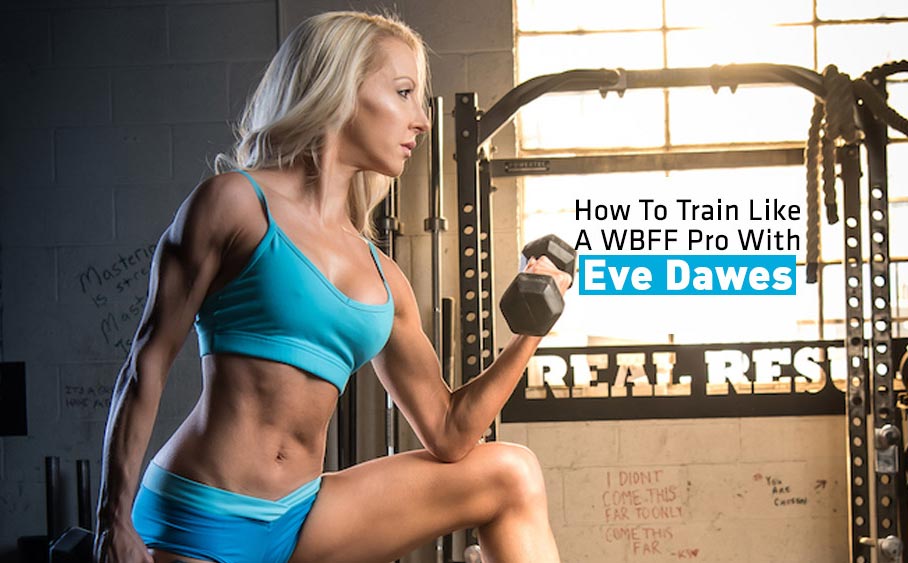 Medium
"We have to let go and surround ourselves with people we can delegate to." Eve Dawes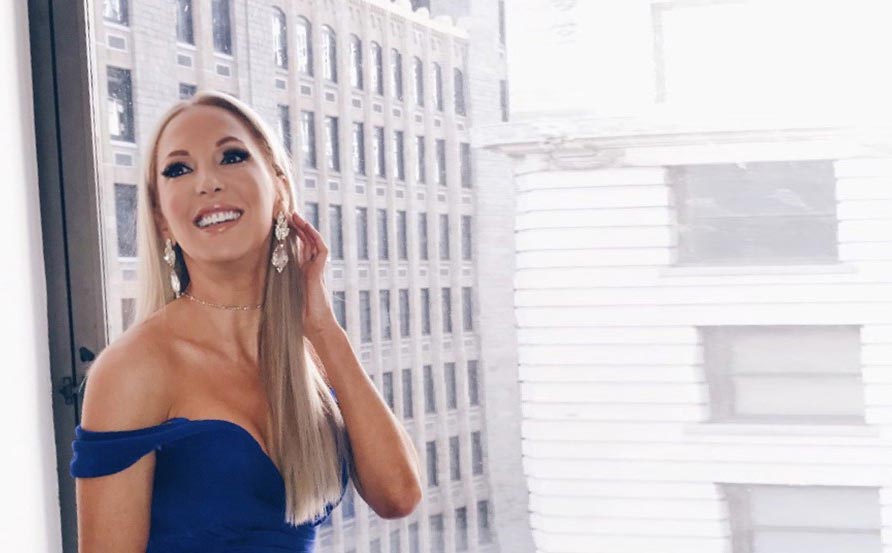 Gifts Ideas That Start With The Letter O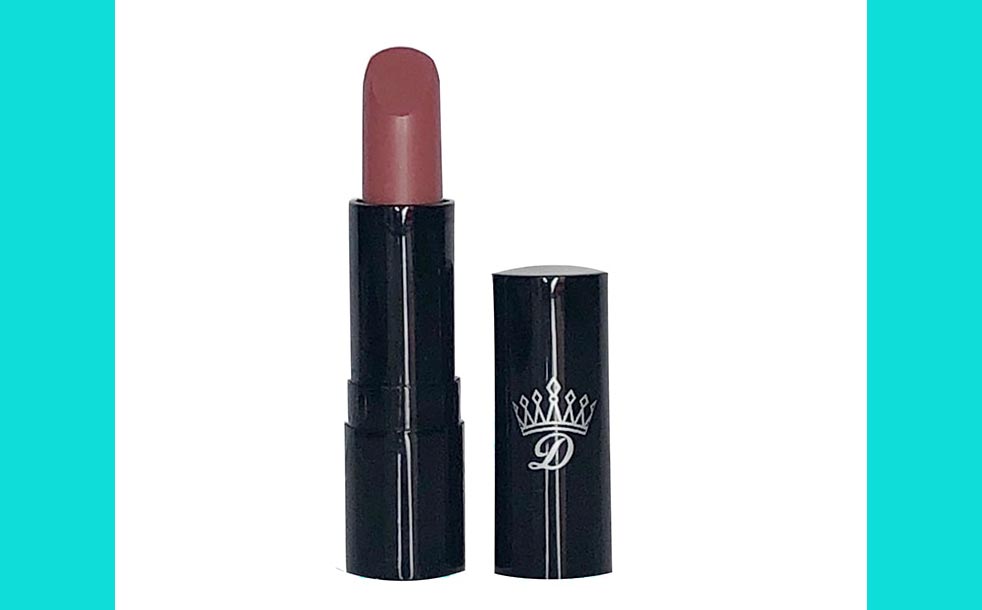 Stitched & Dawes Custom Cosmetics partnered to benefit New Vista; a Las Vegas charity that helps those with intellectual and developmental difficulties with a shopping event featuring custom menswear and custom blend makeup; something for everyone. Welcome to the custom life for a cause!