Cruelty Free Holiday Gifts: The Ultimate Guide
Best Cruelty Free Holiday Gifts
Choosing Christmas gifts can be hard enough, even when you've narrowed it down to age and gender. A quick way to narrow down the choices even more is to think specifically what they'd like or what you feel ethical buying; everyone loves that feel-good factor.
For Dawes Custom Cosmetics, one of the things that's important to us is cruelty-free products, so we narrowed down our shopping list by searching for cruelty-free products only. This could be something the person you're buying for is already conscientious about or it could be something new they hadn't thought about before and will now be more aware of.
To save you time and having to google which companies are Leaping Bunny certified, etc, this list is a guide to our favorite cruelty-free presents that won't end up in the regifting pile. All of the products have been hand selected from trying them and are from conscientious companies, with high quality ingredients that will have whomever you're buying for looking and feeling great from the inside out with no harm to any animals at any stage.
What are you waiting for? Start gifting.
1. Coola Sunless Tan Anti-Aging Face Serum $51.30
I have the complexion of an English Rose and maybe it's years of living in Cali and Nevada but I love a faux glow year round. I discovered COOLA a few years back at an event and loved that it was cruelty-free, smelled great and worked. It uses the most innovative, scientifically advanced ingredients that are also as natural, organic, sustainable, and locally sourced as can be with a Farm to Face® philosophy. Parabens, GMO, and oxybenzone free. Coolas sunless tan anti-aging face serum creates a natural-looking radiance year-round with their daily use Sunless Tan Anti-Aging Face Serum. Made from a potent blend of Argan Oil, Vitamin C, Hyaluronic Acid and plant stem cell cultures that leaves skin feeling smooth, hydrated and glowing. Plus it's streak-free and transfer-free. The gradual tan lasts up to 3 days and can be used alone or added to your everyday face moisturizer for a buildable luminance.
Tip: Try mixing with your night cream every other night.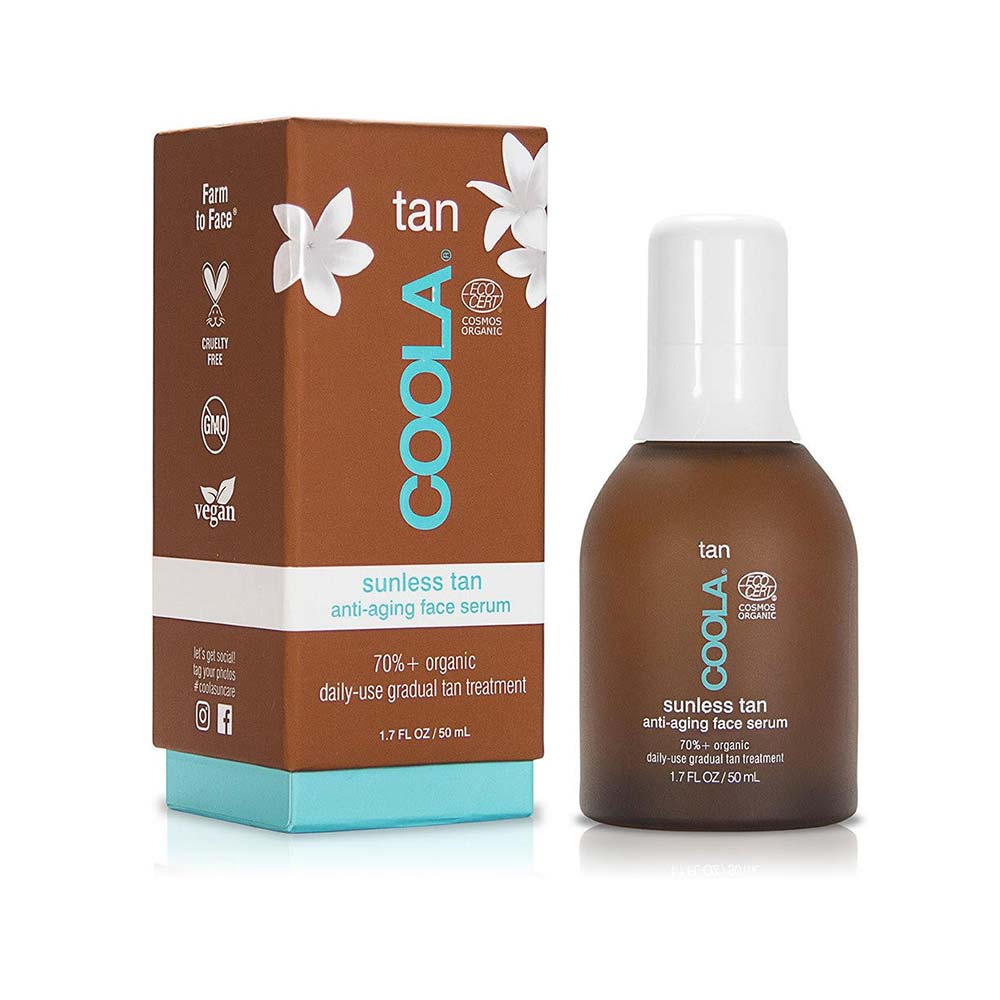 2. Juno Esprit Bath & Body Oil - 200ml £49.00/$62.50
For the ultimate soak, relaxation, and luxury experience run a bath with this sensual bath oil. Made with cold pressed oils of Almond, Frankincense, Geranium, Patchouli and Rose to name but a few. For the complete spa experience, burn Juno's candle with intoxicating Neroli, to lift the spirits and relax the body. Perfect for Moms, fitness junkies, toxic-free advocates, and business women alike. Get carried away...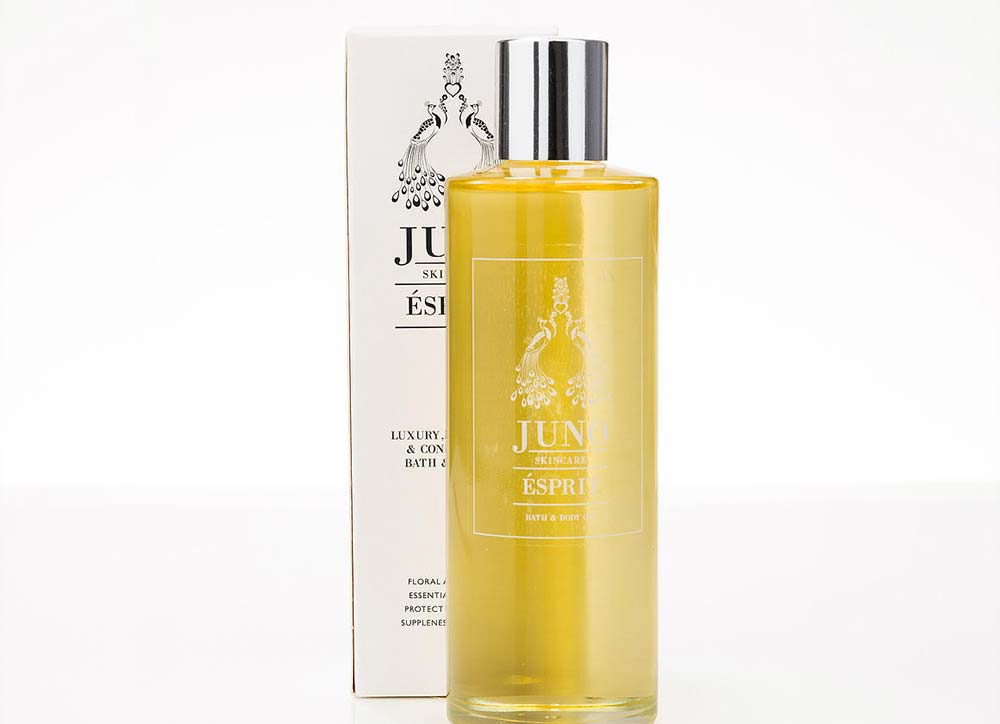 3. Hu Chocolate: Paleo | Vegan | Dairy-Free | Soy-Free | Gluten-Free Gift box: $55.99
You really can't go wrong gifting chocolate, especially with something this good and pure. Plus it comes in 10 delicious flavors including the gift pack which includes 8 flavors for those that can't decide.
I'm lusting over Hazelnut butter as you know that's going to be as close to tasting like Nutella as you're going to get while keeping it on the healthier side.
Their signature chocolate has caramel notes and isn't too sweet or too bitter plus it's Keto friendly! Made of 70% dark chocolate, Hu Chocolate has no dairy, no soy lecithin, no emulsifiers, no cane sugar, no refined sugar, no sugar alcohols and no GMO ingredients but definitely has all the flavor and fun.
4. Fig + Yarrow Organic & Wildcrafted Herbal Facial Steam (4 Season Sampler) $31
After all of the holiday decadence we could all use a little boost. FIG+YARROW is an artisan line of small-batch, handcrafted organic health and vanity products with carefully selected, cruelty-free, naturally effective ingredients. The steams can be used as a facial steam, to clear pores of excess oil, dirt and bacteria; to promote circulation, oxygenation, and detoxification, encourage moments of relaxation, as a nourishing bath, or as a sipping tea. I'm a big fan of soaking as our skin is our bodies largest organ and an effective means of detoxifying.
Formulated without: Parabens, sulfates, artificial fragrances, silicones, synthetic dyes, artificial colors, or petrochemicals
The 4 seasons sampler set is a great introduction to the collection and includes:
Spring: A pretty assortment of purifying, soothing & nutritive botanicals for skin-nourishing hydration & deep cleansing of pores.
Summer: A vibrant herbal blend of nutritive botanicals for skin-nourishing hydration & deep cleansing of pores.
Autumn: A mélange of autumnally evocative colors & aromas for skin nourishment & purification as well as mental calm & clarity
Winter: A sweet, spicy, woody & warming blend providing nutritional + pore-reducing benefits for skin and respiratory support
5. Dawes Custom Cosmetics Organic, Vegan, Custom Lip Gloss or Lipstick $55-80
Not just another lipstick company! With 600 ways to customize each color, Dawes Custom Cosmetics was created to offer a custom experience where you can create your unique custom color lipstick and lip gloss online or in-person. It was rated in Total Beauty's Top 10 Non-Toxic Products for Skin, Hair and Nails.
Dawes Custom Cosmetics is a brand new conscientious company that kind to animals, your body and skin; sourcing and creating all-natural, chemical-free, cruelty-free cosmetics. The custom lipsticks make for a thoughtful and unique gift experience whether you choose for them or gift them the virtual custom color bar experience.
Virtual Custom Lipstick Experience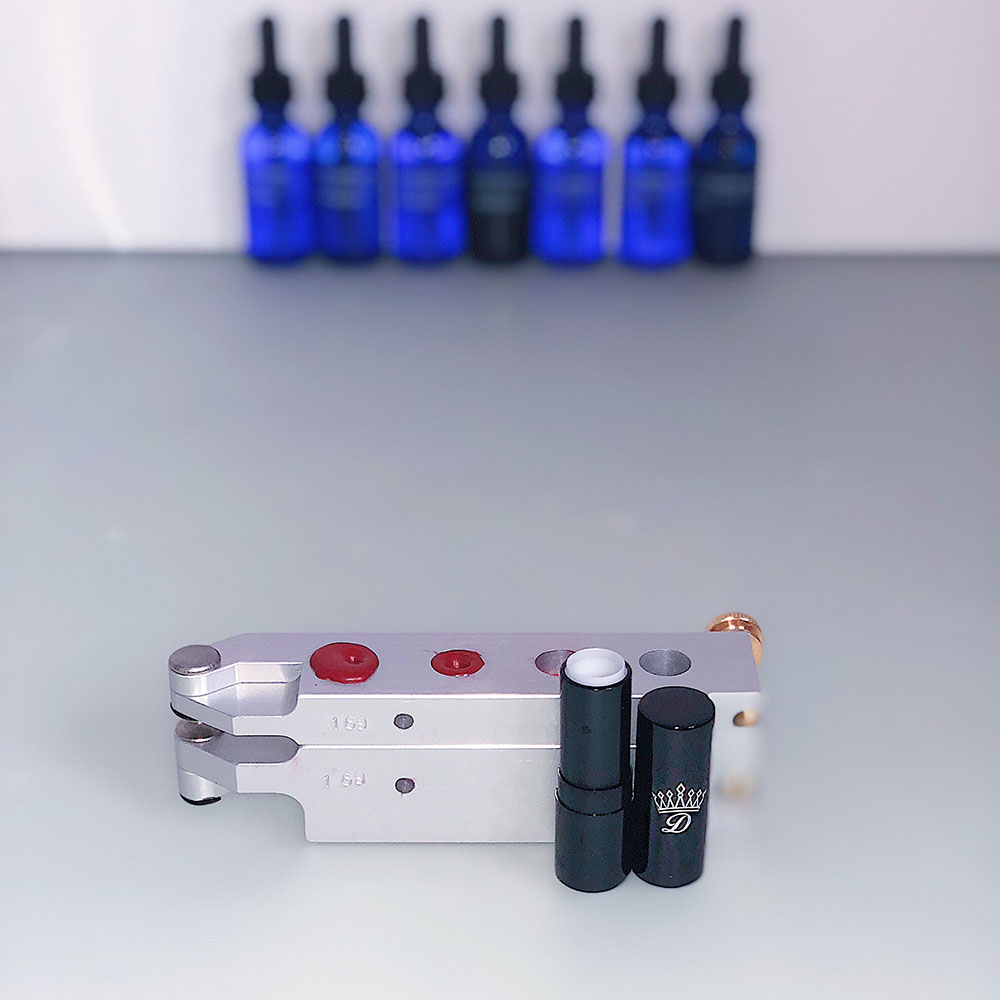 Whether you're gifting for a male, female, adult or youth there's something for everyone in the cruelty-free category and with prices starting at $31 you don't have to break the bank to find something special and thoughtful. The gifts are hopefully a little more creative than you'd normally find at the mall or in a catalog (does anyone even still use those) plus I'm not being paid by any of these companies to recommend them to you so there's no ulterior motive for me recommending them to you.
Don't leave it until the last minute! Minimize stress and start stocking up now.
Disclosure: I'm not being paid by any of these companies to recommend them to you so there's no ulterior motive for me recommending them to you.