Color Me Wine + Custom Lipstick Pairing Party
Twinkle Toast X Dawes Custom Cosmetics
Color Me Wine Custom Lipstick Party Las Vegas
This was a fun one! I mean, who doesn't love wine and makeup and getting together in the warm with the girls on a cold, windy Sunday afternoon.
Twinkle Toast produce fabulous wine and champagne events around Vegas, so after connecting with them we decided it'd be fun to get creative and make custom lipsticks themed around each of the 3 wines so guests could play with makeup, create custom lipsticks while drinking wine and take home 3 mini lipsticks.

What we were drinking
JNSQ Rosé Wine | JNSQ-t
I got into JNSQ rosé wine last year. I fell for the pretty bottle on Instagram and then for the taste after my first delivery (PS reuse the bottles for making your own gin or vodka, or bath oils if you're not winos like us).
Lipstick Inspiration: the peachy rose colors of the wine led us to create this warmer shade of pinky, coral, nude and of course, much like wine, it's not complete without a delicious scent and fragrance. Essential oils of pink champagne and Parisian rose seemed perfect for the flavor and scent of this organic, vegan, cruelty free, mini lipstick.
This custom mini lipstick trio is exclusive to Twinkle Toast but you can get our mini lipstick trio which features our best sellers or reach out to Twinkle Toast and see if they have any of theirs left to snap up.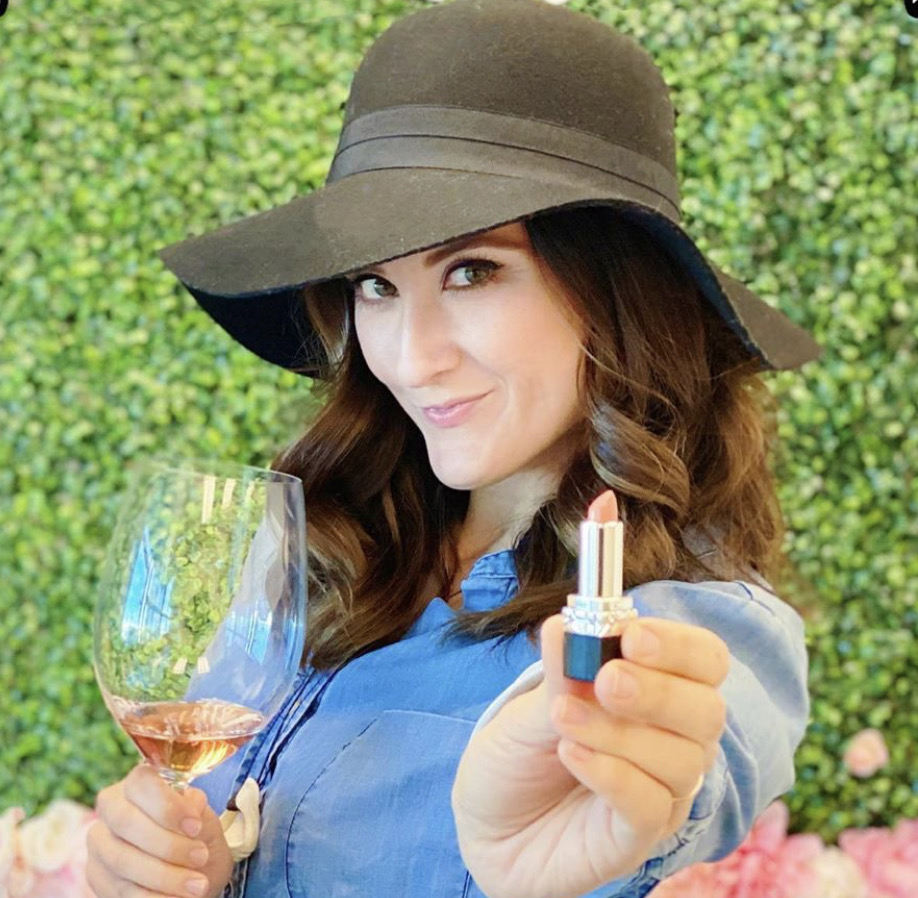 Napa Cellars Merlot | Merlot She Didn't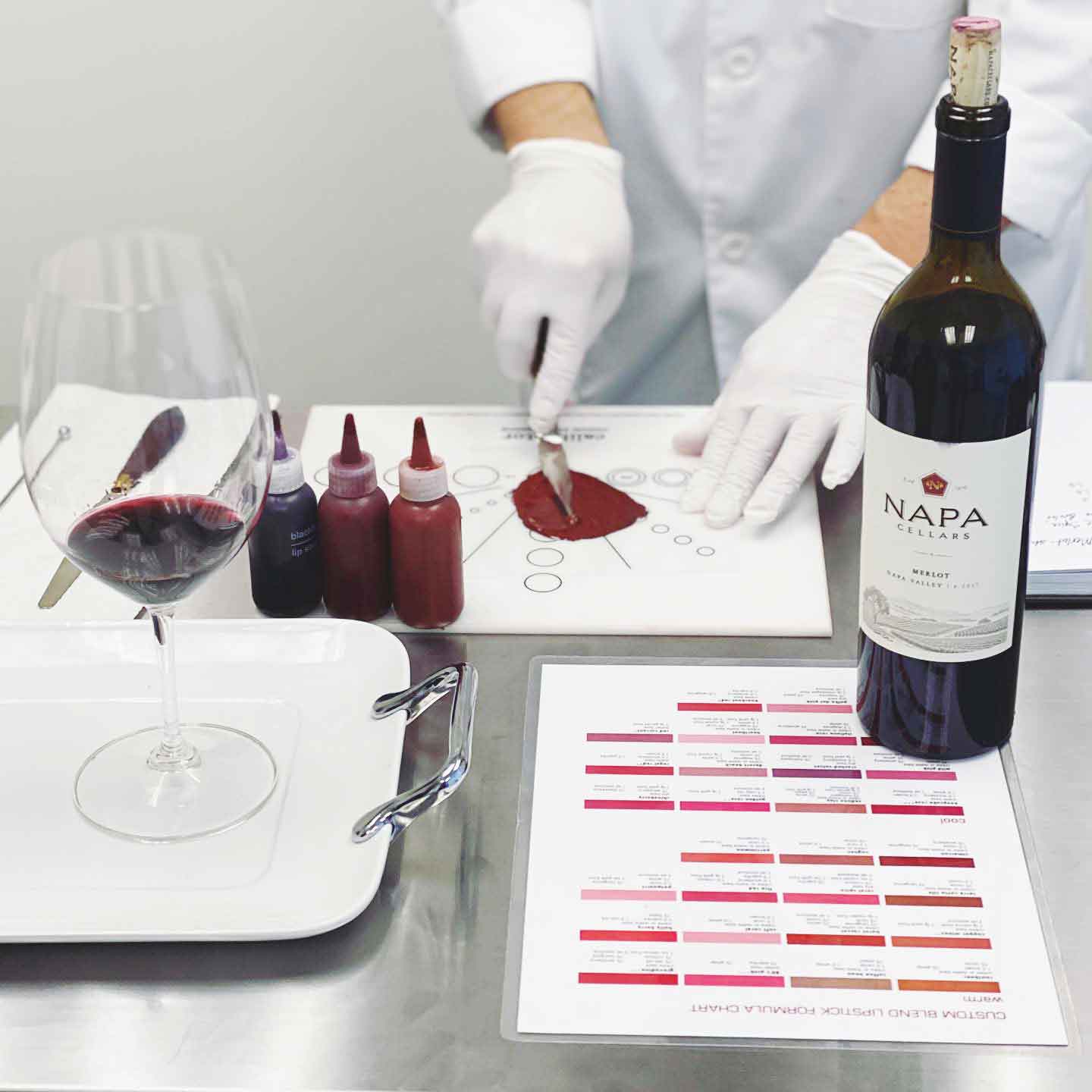 Winters are for reds: wines and statement lipsticks! This merlot from Napa Cellars is a fuller bodied merlot than I'm used to so the big, bold, dark, jammy red needed a signature statement custom red lipstick. We added a blend of essential oils to give an exotic spicy finish with a comforting créme brûlée flavor to this matte red custom lipstick.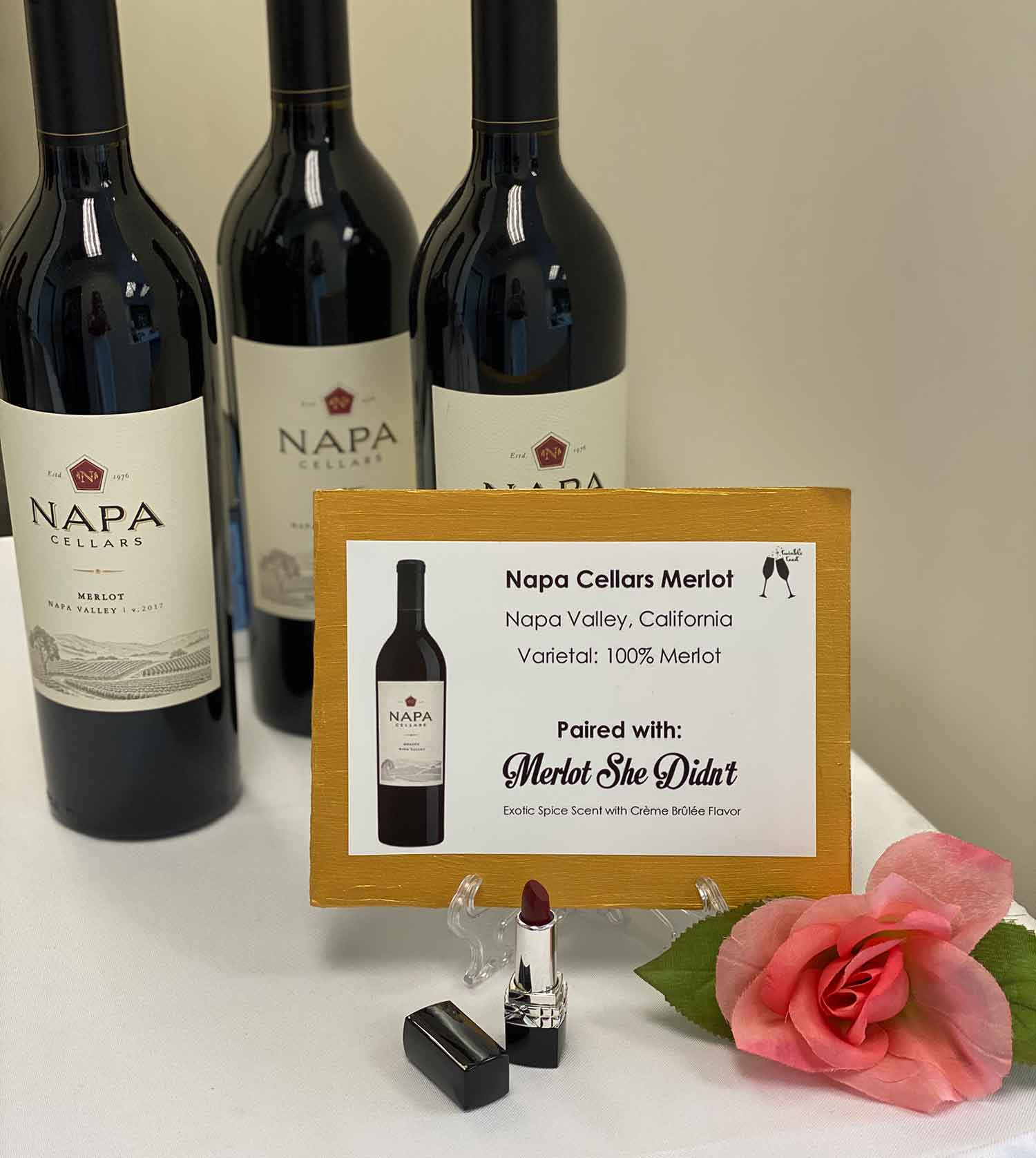 Patz & Hall Pinot Noir | Pinot Perfect
We think it's pretty perfect too. I'm not normally a Pinot fan but Patz & Halls isn't your typical Pinot, it's smoother with less tanins and jammier than they tend to be. This lighter colored red called for a more delicate red color and flavor, so vanilla and raspberry truffle make it so good you'll want to eat it...but don't! Save that for the wine and cheese.
I love how creative you can be with custom lipsticks and the founders of Twinkle Toast nailed these names!

What they were gifted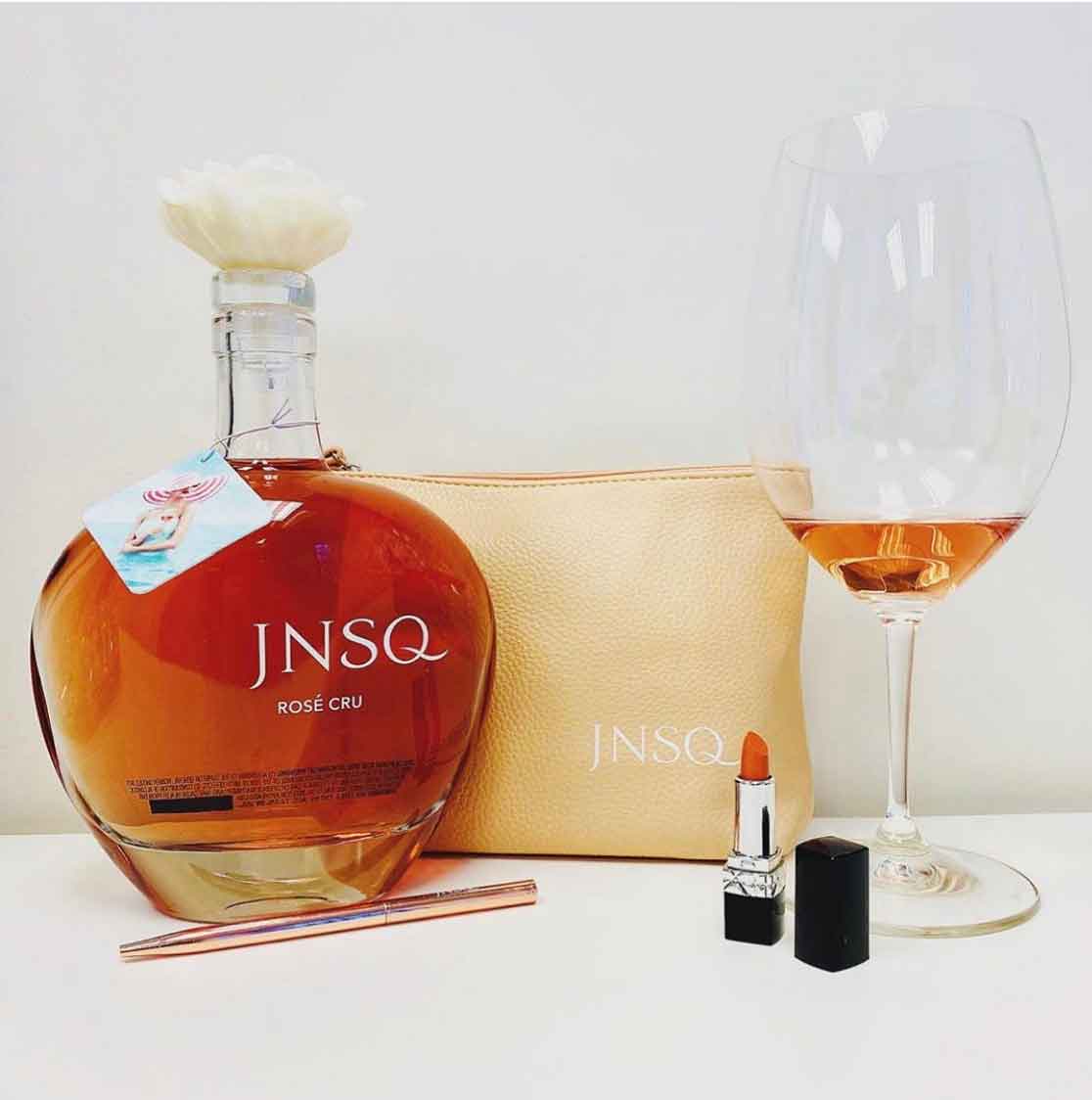 In their luxe pink leather crossgrain JNSQ makeup bags were a rose gold pen and the mini lipstick trio. Plus we treated them to special in lab only discounts, a complimentary color consultation and lipstick bar, the 3 wines to drink and some fabulous raffle prizes.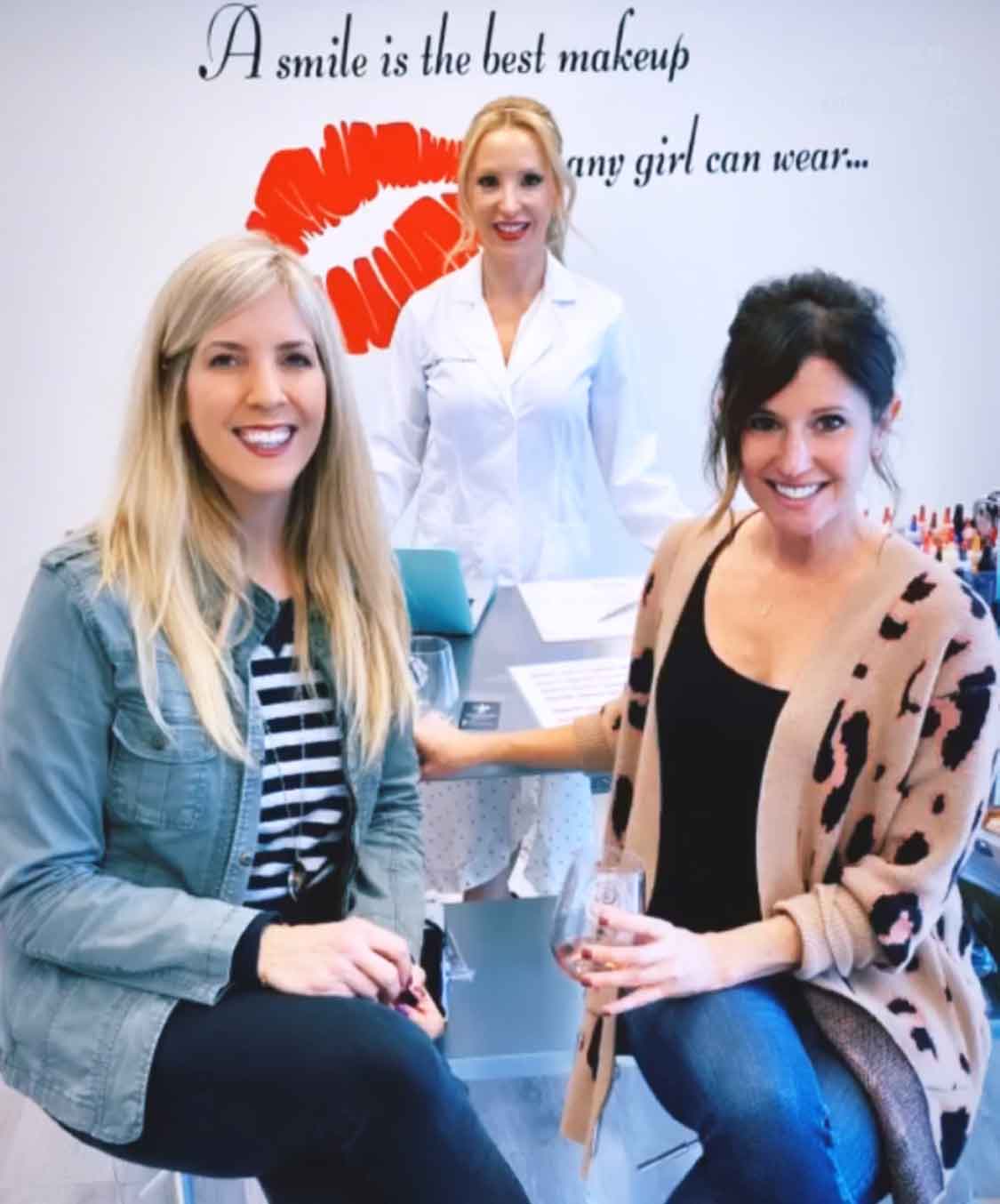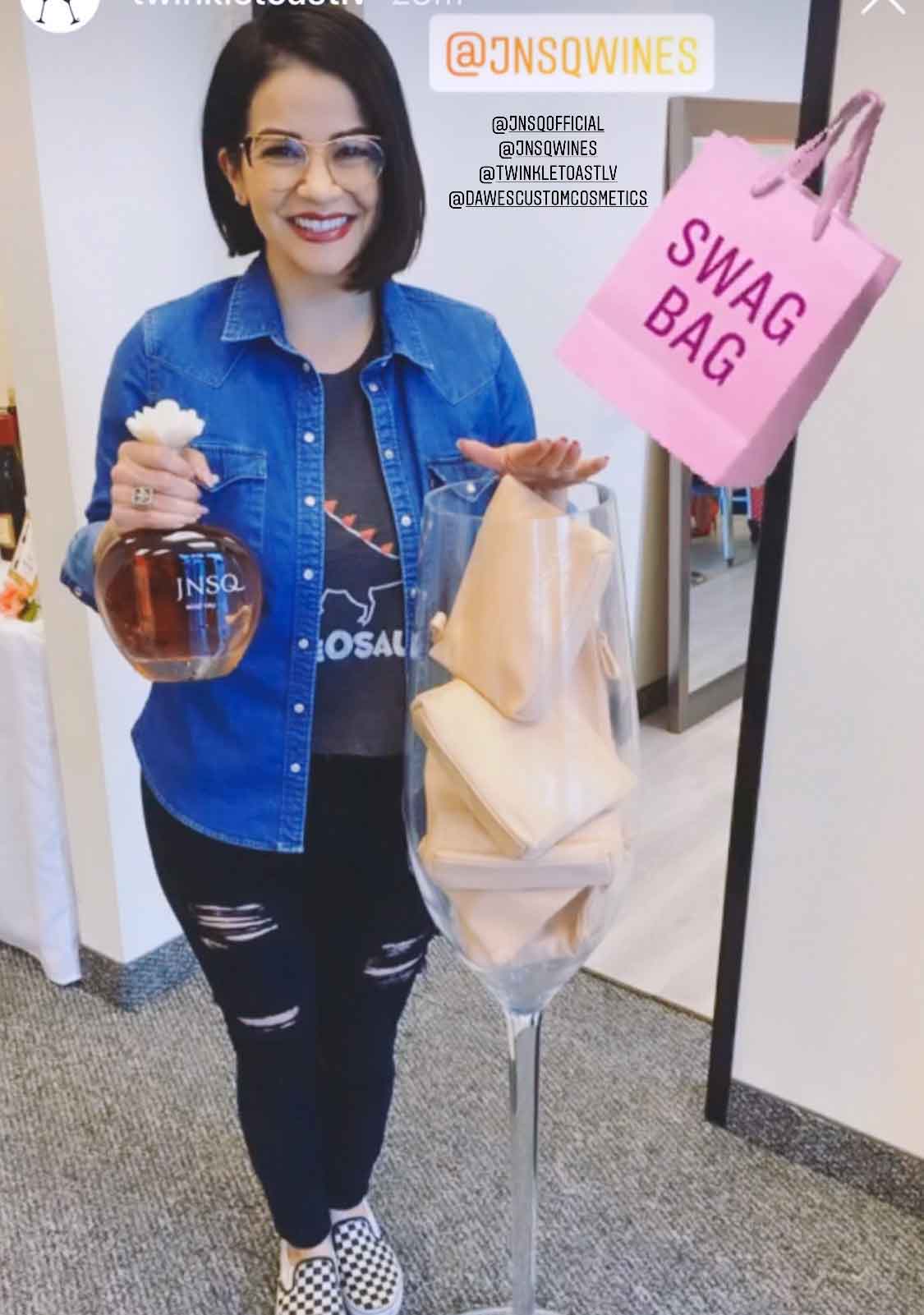 Wine always leads to more smiles and fun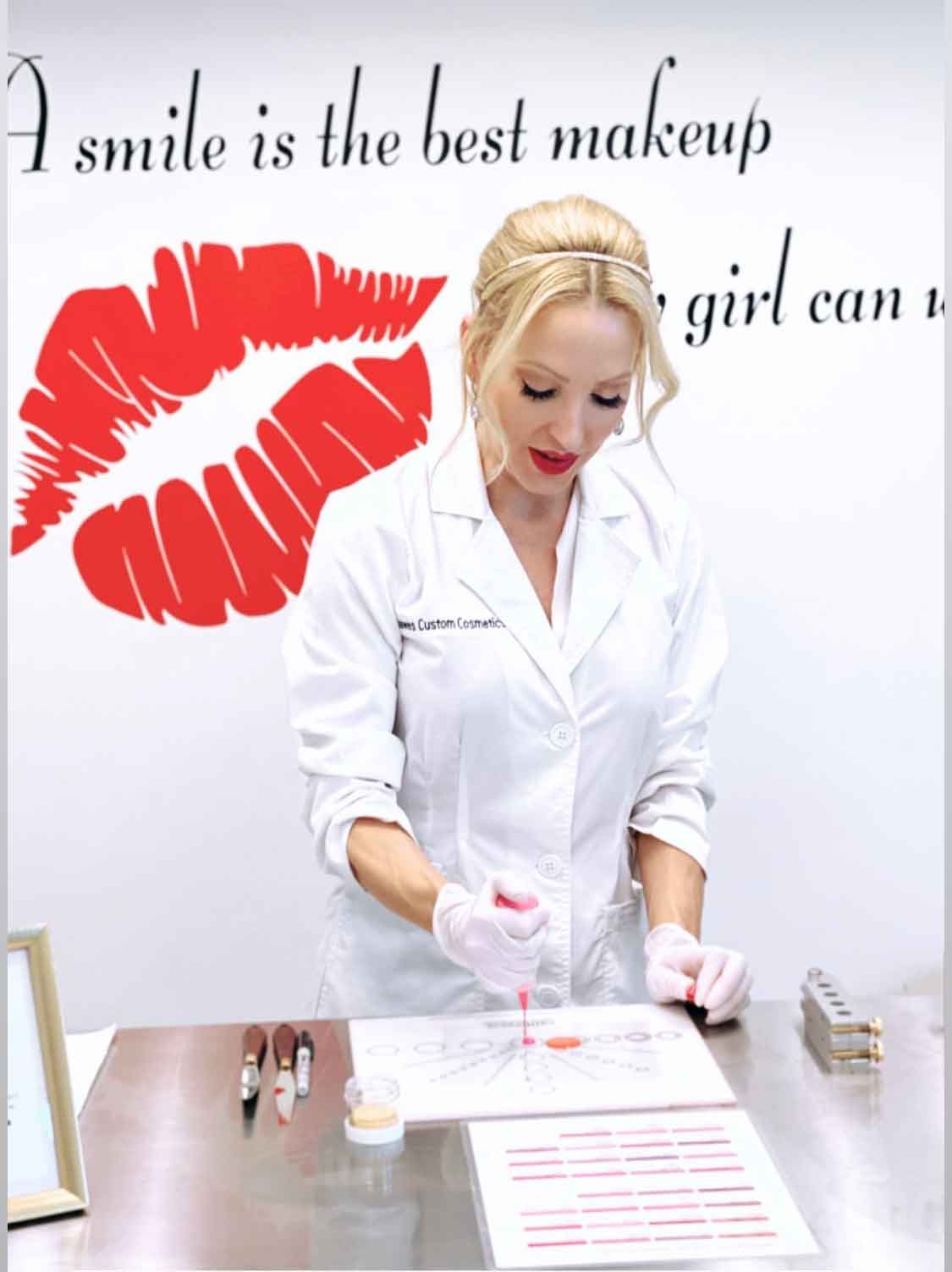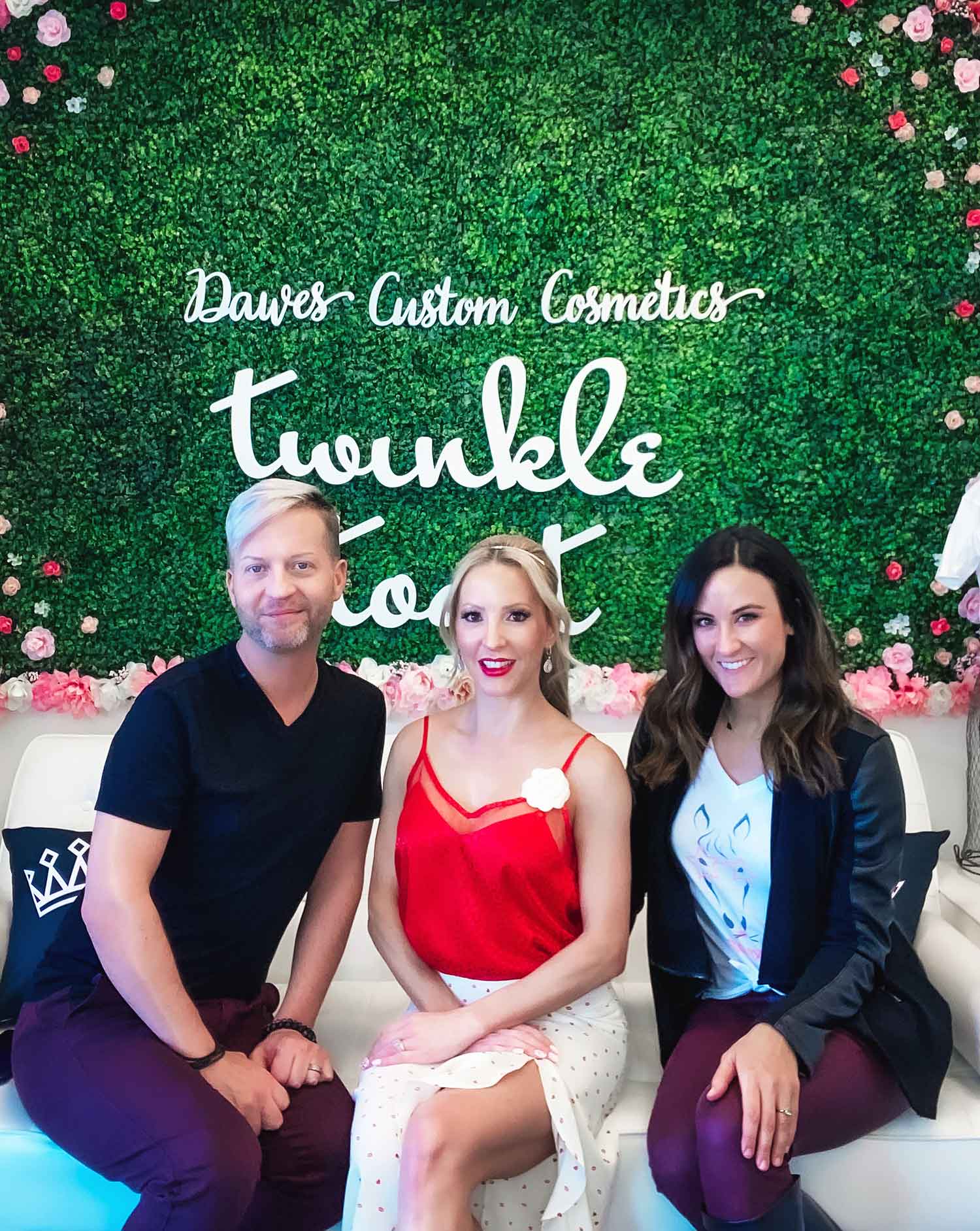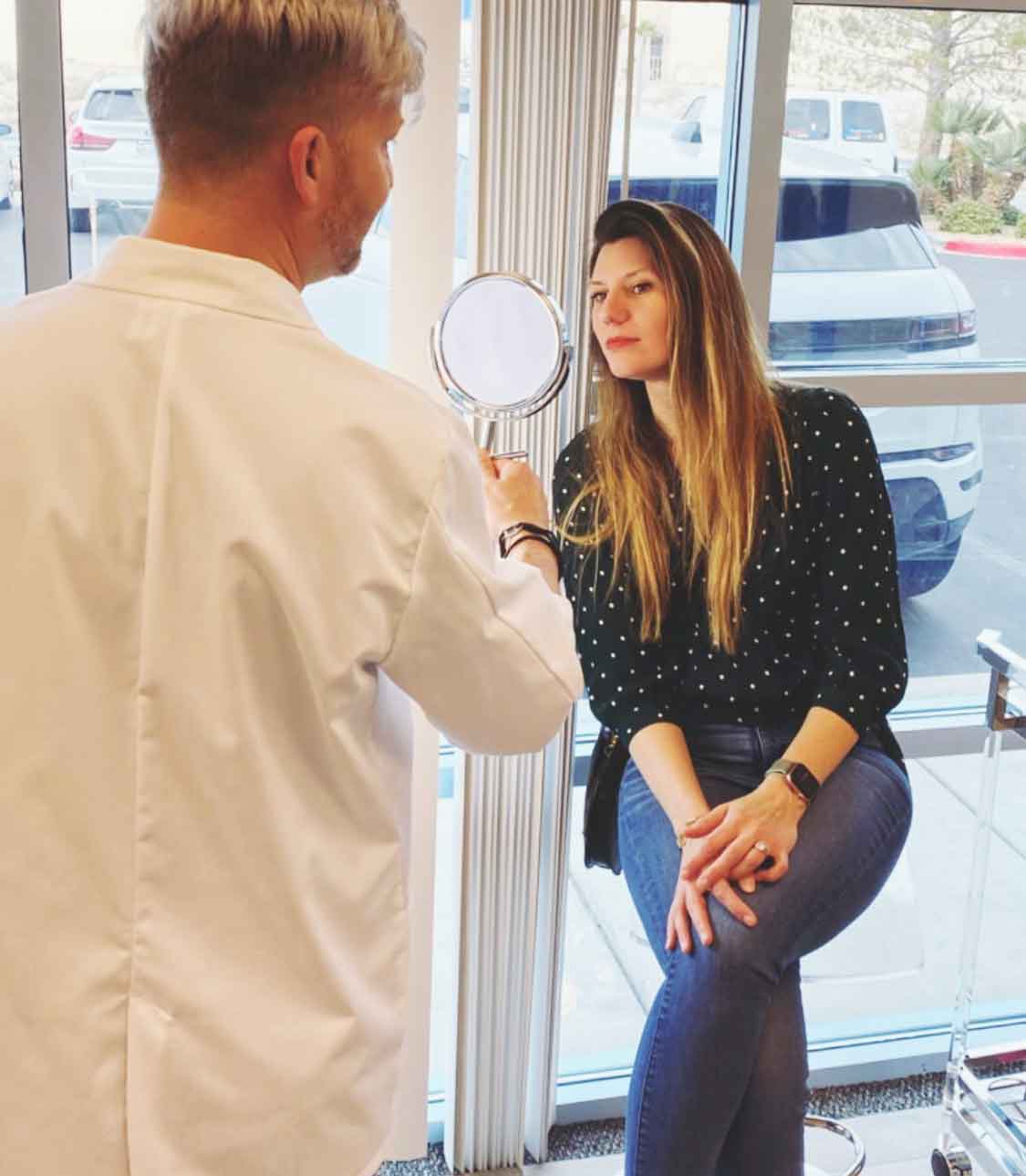 Whats up next
We're putting our thinking caps on to plan the next fabulous event so make sure you're following Twinkle Toast and Dawes Custom Cosmetics to be the first to know. Message us if you have any ideas.
Custom Lipstick Parties & Events
We always love throwing parties and events at the custom lipstick lab, either email us [email protected] or have a look at our bachelorette, birthday, bridal, corporate custom lipstick party ideas. We can get creative with you and are open to ideas and creating your perfect and unique Vegas experience.