BFF Beauty Fitness and Fashion With Eve Dawes on Spill The Tea Live
BFF: Beauty, Fitness and Fashion With Eve Dawes on Spill The Tea Live!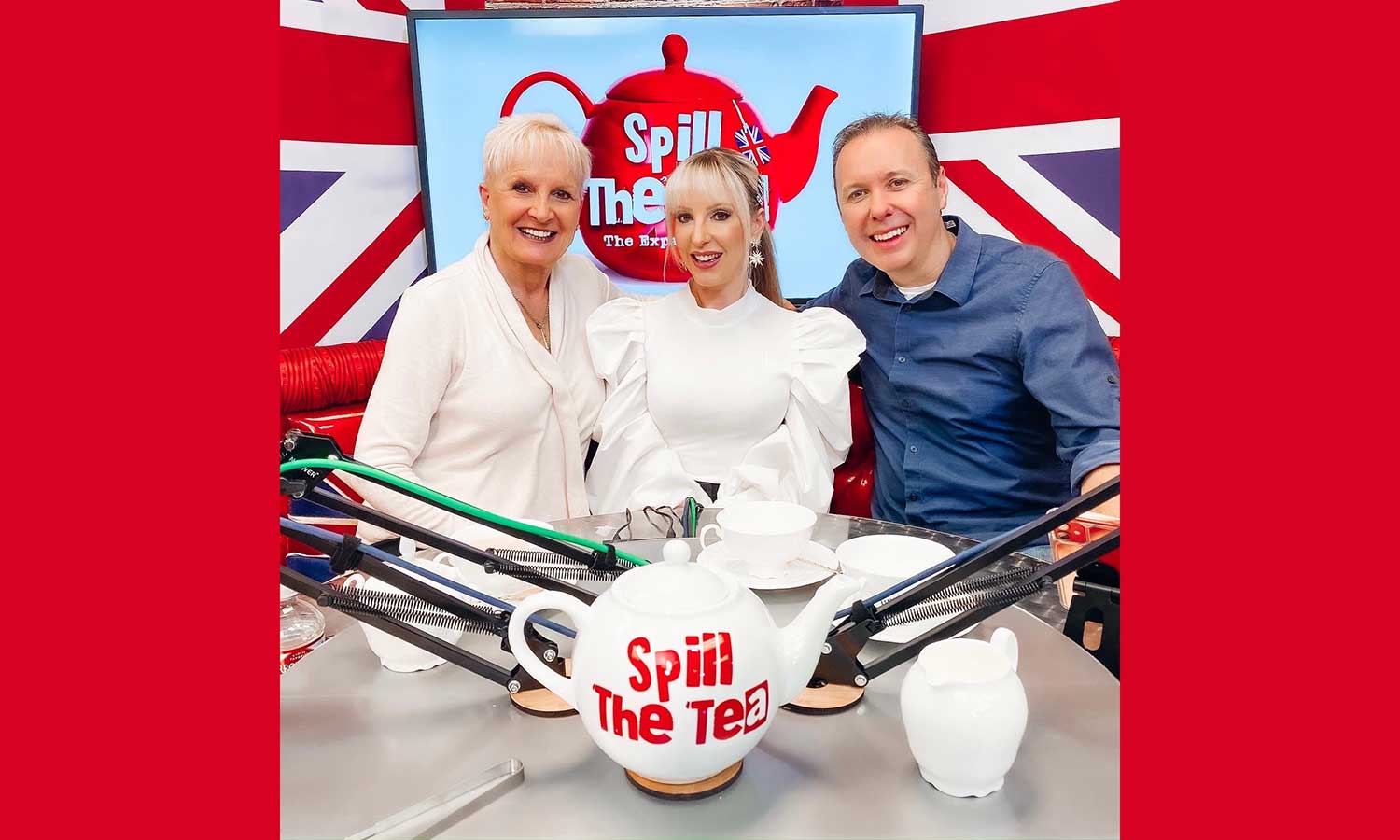 It started off with me sitting down on the couch as a guest on Spill The Tea Live with Ian Harrington, Samantha Radcliffe and Lillibet for a cuppa and a natter, turned into me co-hosting when Sam was sick and then having my own BFF: Beauty, Fitness and Fashion segment.
It's a fun live show and podcast filmed in Las Vegas and you can expect live interviews, entertainment, news, gossip and everything British! Tune in live every Monday at 10am PST | 6pm PST, watch reruns below, or listen anywhere you get your podcasts from.
Have ideas for show topics for BFF? Send me a message via Instagram @evedawes or @dawescustomcosmetics and I'll work on getting the answers or episode created for you!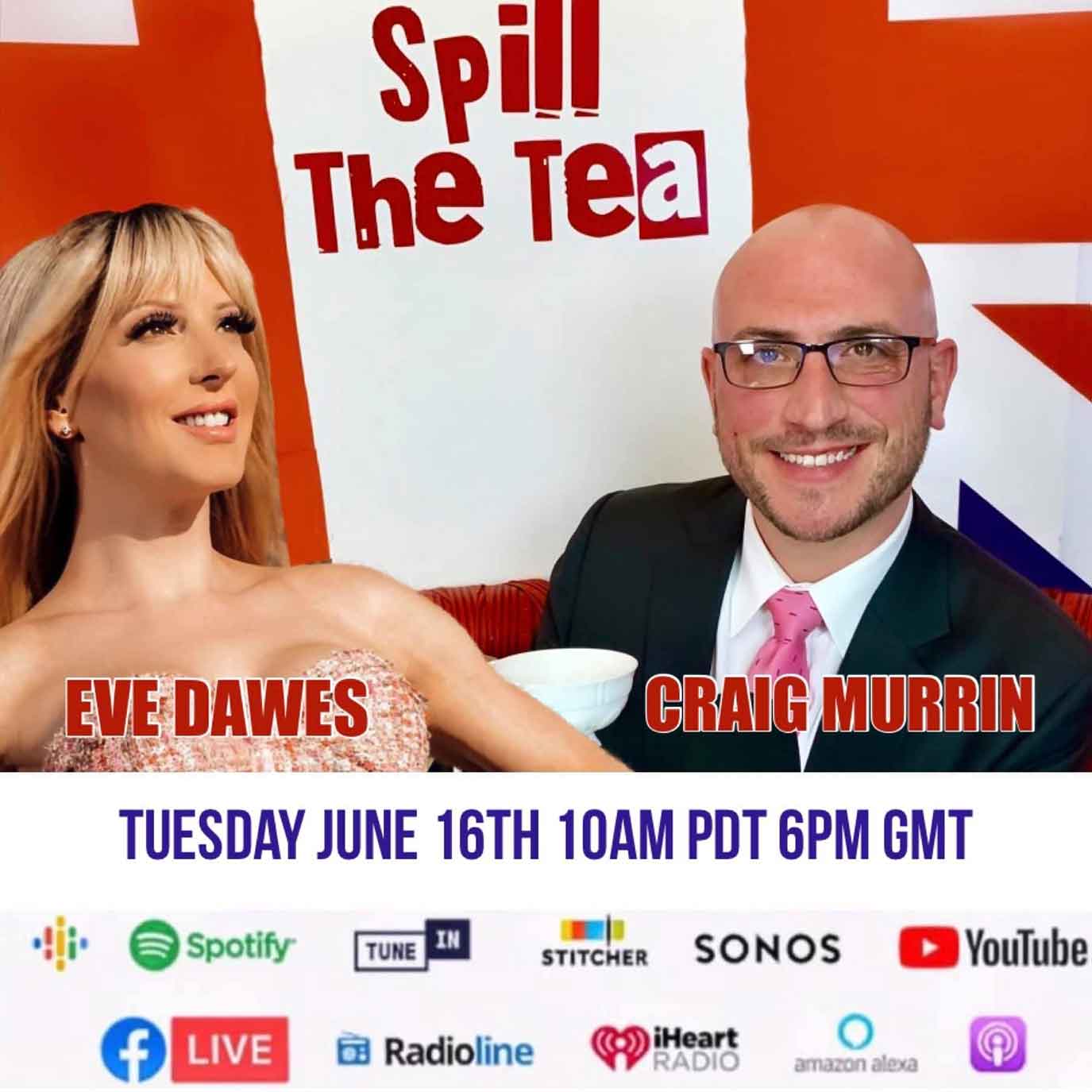 Valentine's Day Fashion With Eve Dawes
We're talking everything Valentine's Day on this special Spill The Tea Valentines Day episode. In this BFF segment (beauty, fitness and fashion) I share what's trending this Valentine's day in women's fashion. I headed out to Joeleenes in Downtown Summerlin, Las Vegas to put together some looks that are wearable, flattering and on trend with the help of my gorgeous model Meghan. They didn't have anklets so we made an ankle bracelet out of a choker and added some edge to the super feminine looks with some edgier accessories and super sexy heels.

A RANDOM EPISODE WITH AN IMMIGRATION LAWYER & WORKOUT IN MEXICO
On Spill The Tea Immigration Special, Immigration Lawyer Darren Heyman answering all of your immigration questions. It's such a daunting process and I've been through it. You need to get it right!
On my BFF Segment: A quick but effective total Body Workout, no equipment needed. I filmed this in Mexico and it's making me crave the beach and sun! I forgot to tell my husband he needs to film horizontally so apologies for the angles and windy intro!
Winter Skincare Tips You Need to Know
If you don't want to watch the whole show (which you should as they're talking about Meghan & Harry, English chocolate and having a good ol' gossip, my winter skin care tips segment starts at 11:52 and I don't even mention custom lipstick once!
Luckily the producers are on it as I do say Summer at one point when I'm talking about Winter, I'm just eager for it to be Summer and warm again already!
How to Get The Perfect Glitter Lipstick Look
Glitter makeup adds the glam factor to any look and adds a rich, multi-dimensional color. I'm sharing glitter application tips and the kind of glitter to use that's safe (which isn't any old glitter which can cause eye cuts), as the kind you use affects both your eyes and the environment.
Dawes Custom Cosmetics Glitter is made from FDA approved degradable polyethylene (a synthetic ingredient) that's safe for use on eyes and lips meaning you can use it as lip glitter, eyeshadow glitter, or wherever you want to add sparkle. I know it might seem the opposite to what we're normally talking about with natural ingredients but this is one case where synthetic ingredients win as they're safer for both you and the environment.
Glitter application tips and what to look for in glitter makeup is all here:
The New BFF: Beauty, Fitness and Fashion Segment
With guest restaurateur, Patrick Littlejohn and my new health and beauty segment.
Guest Co-Hosting
Ian Harrington and Eve Dawes interview Sandi Curtis about her vast career and moving to America (Benny Hill, Twiggy, partying in London as a model/actress in the 60's) and everything British.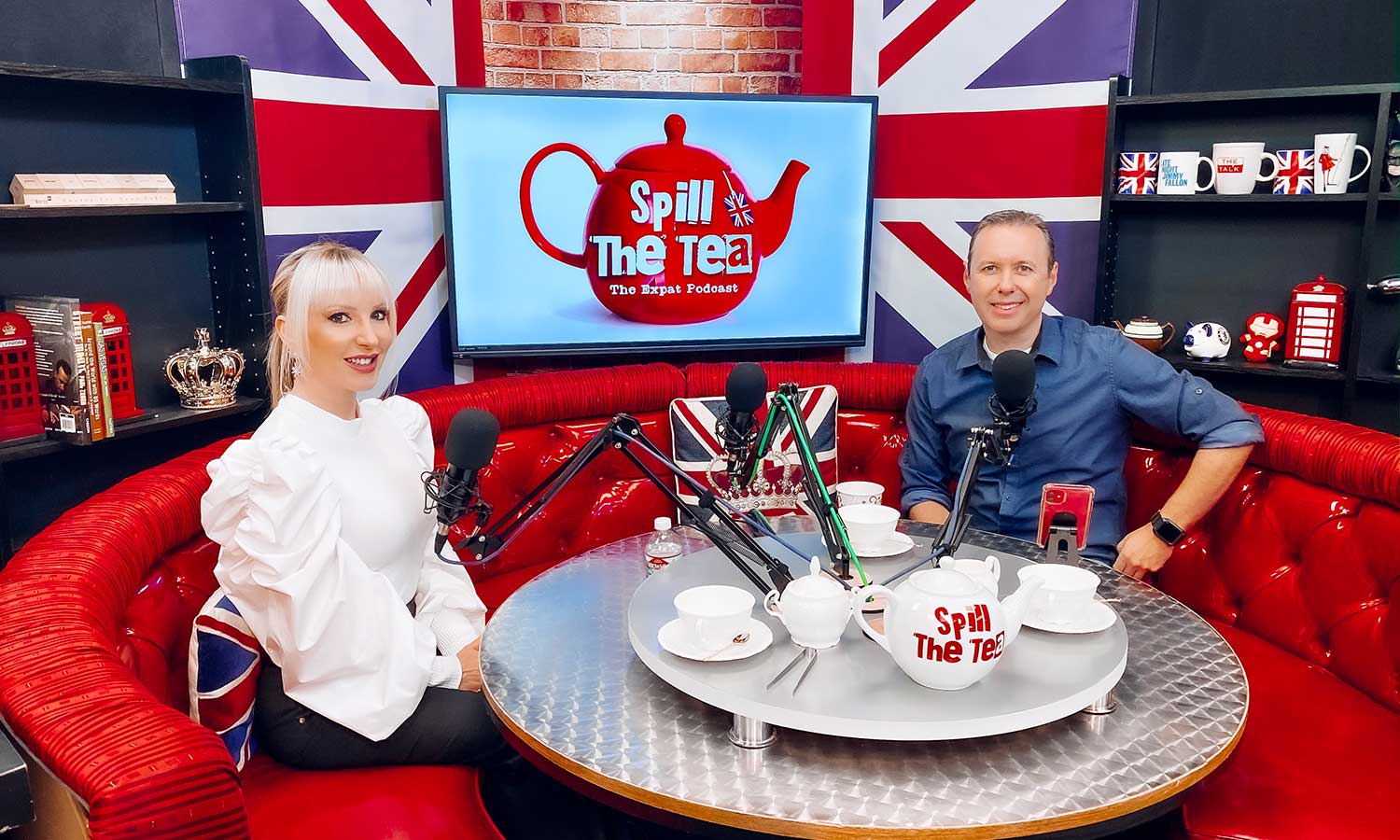 Dawes Custom Cosmetics Guest Interview
We're talking beauty, fitness, where to take out of town guests in Vegas ( Dawes custom lipstick lab obviously), Pikelet's verses crumpets and the best way to serve them, tips to stay on track and not overeat during the holidays, how to get an invite to Spill The Tea's New Years Eve party and other randomness and current events with some British humor thrown in!
Watch Dawes Custom Cosmetics Spill The Tea episode here or listen to the podcast episode!