Dawes Custom Cosmetics Upcoming Events
Come Meet Us & Lets Create Your Custom Lipstick!
Can't make it, simply book a virtual or in person custom lipstick appointment.
Simply Radiant By Peggy Vanity Fair Benefit
Thursday, February 28th, Simply Radiant Las Vegas
BEAUTIFUL collaboration & celebration fundraising for Power in Purple LV w/ Simply Radiant by Peggy "Vanity Wears Purple" & Dawes Custom Cosmetics for the Vanity Fair article reveal. Here are a few of the amazing Power in Purple and Vegas women (and men) who came out to support the event which benefitted the American Cancer Society. Dawes Custom Cosmetics donated 20% of all sales from the evening as part of their Cosmetics for a Cause program and commitment to giving back.
If you couldn't make it but still want to get your hands on the limited edition 'Power in Purple Collection' you can shop the all-natural, cruelty-free colors here which were created for a fun and spring fresh look: Power in Purple 20% of proceeds from this collection will be donated to the campaign through April 2019 so you can shop while doing good and helping to save lives.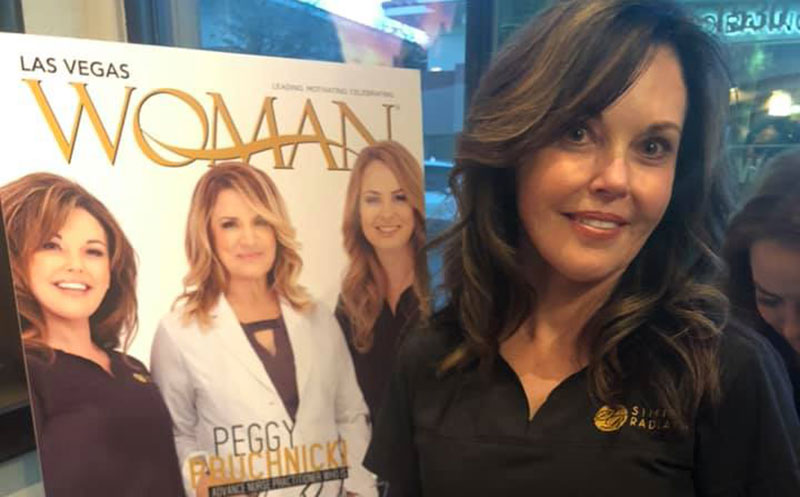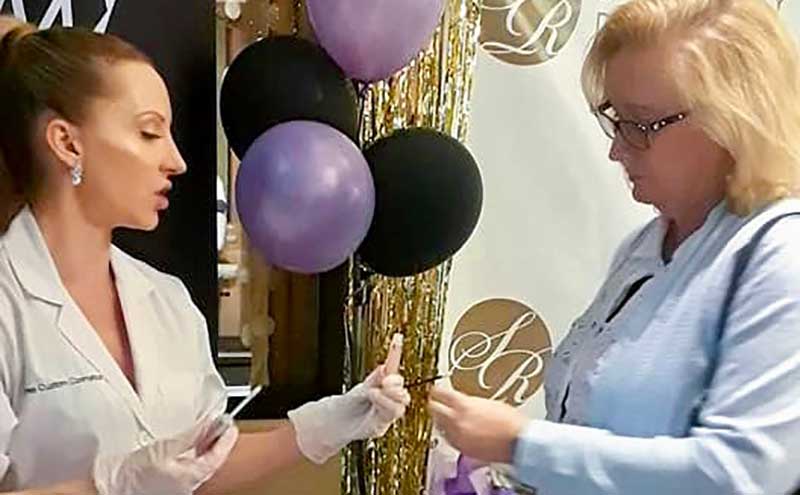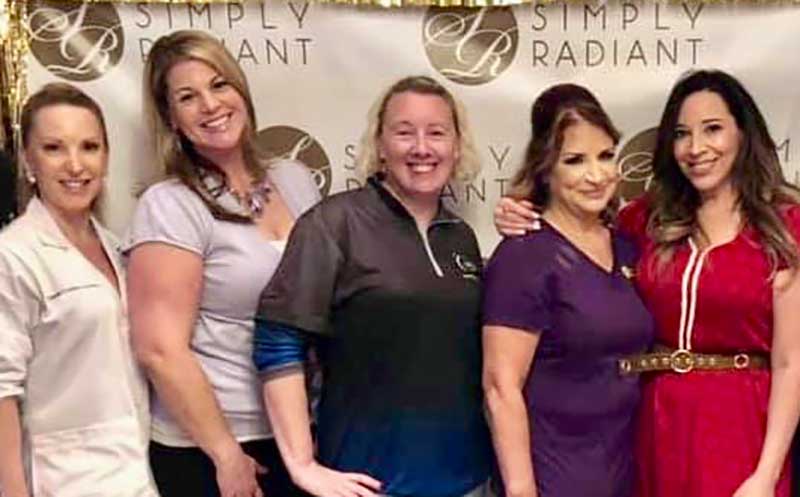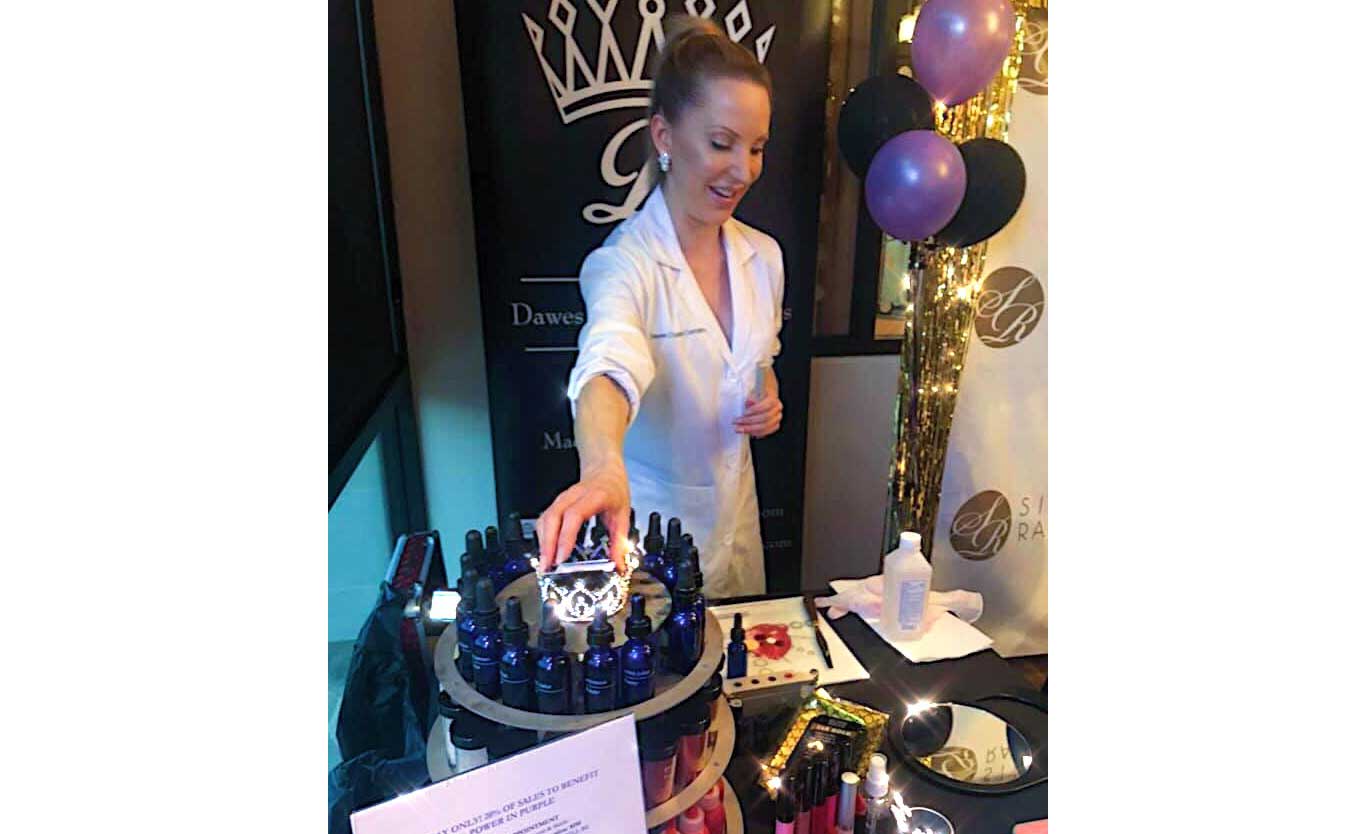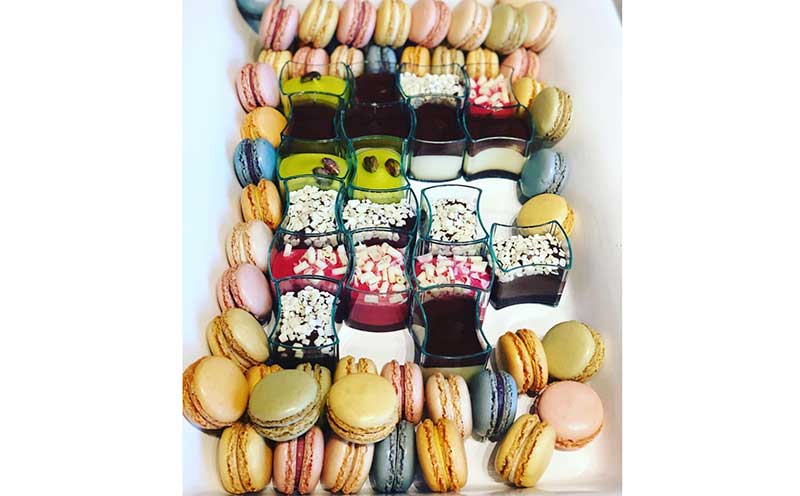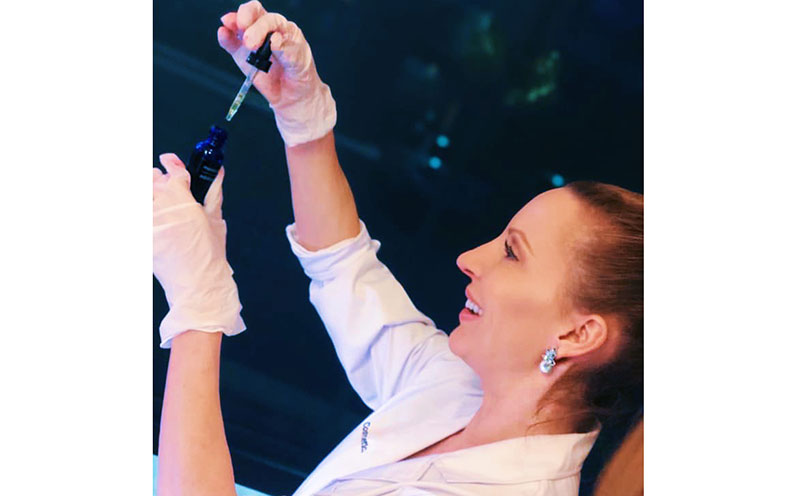 Corks 'N Crafts Custom Makeup Event
Sunday, February 17th, 12-6 PM PST, Corks 'N Crafts, 1875 Festival Plaza Dr Ste #100, Las Vegas, Nevada 89117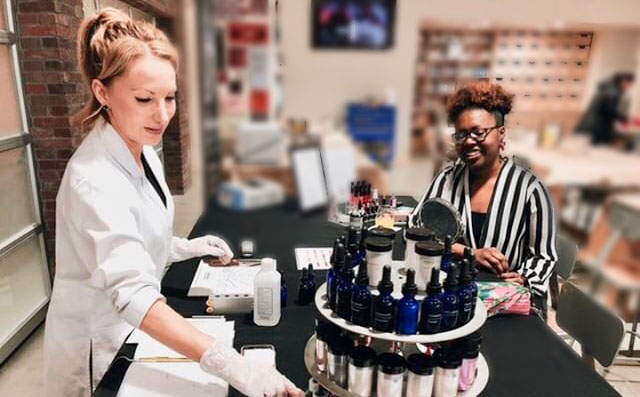 Every woman needs a signature lip color, and even better their own CUSTOM Color!! Dawes Custom Cosmetics lives up to all of the hype in the beauty industry about exclusive custom lipstick and is the first and ONLY Custom Makeup line in Las Vegas! Join us for this exclusive event and book your consultation to have the Founder of Dawes Custom Cosmetics, Eve Dawes, help you in creating your very own Custom Lipstick and/or Lip gloss. Choose your scent, your shade, your finish, etc...
Bring your friends and lets make this a fun, beautiful day to remember! Enjoy a glass of wine or champagne at this uber-girly, super fun, chic exclusive event.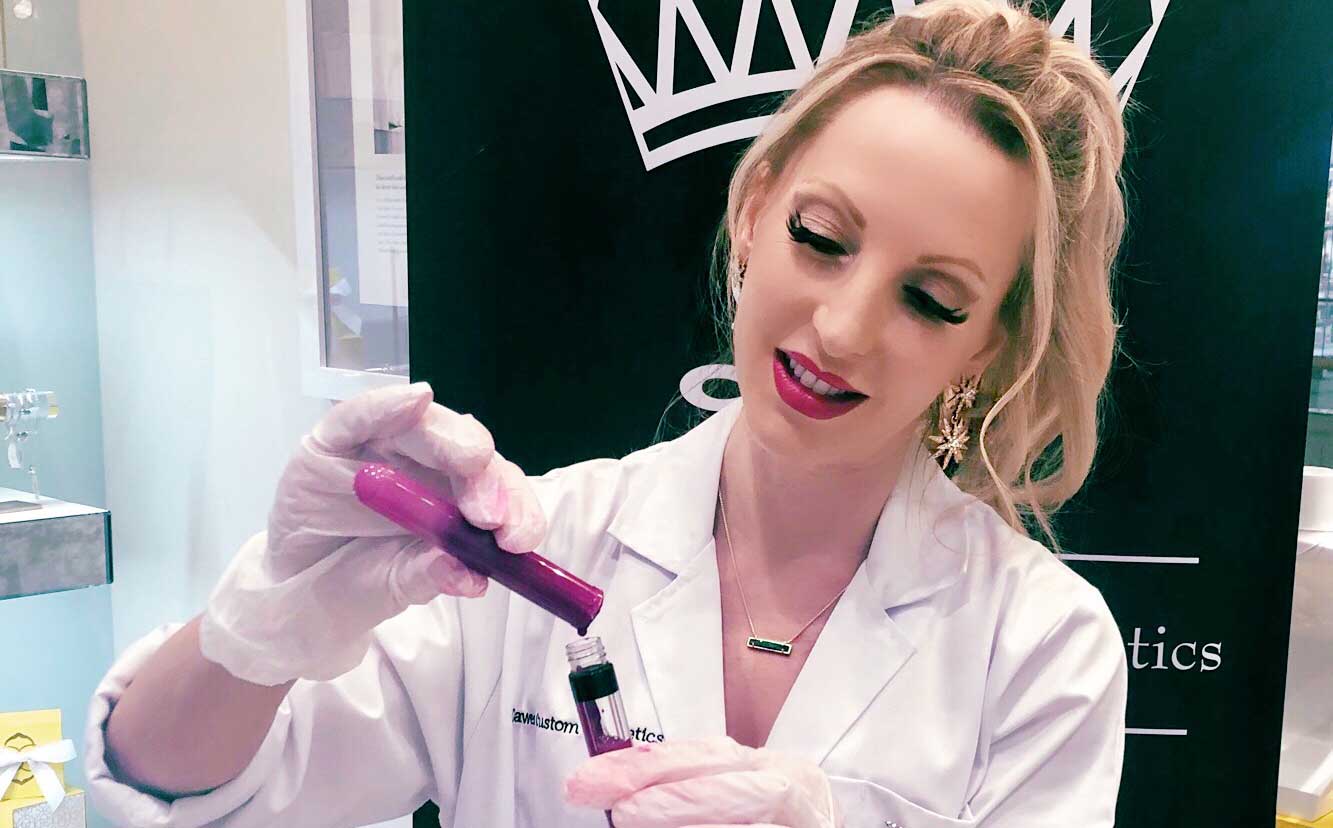 Kendra Scott Gives Back
Friday, December 14th, 5-9 pm PST, Fashion Show Mall, Las Vegas
Stock up on last minute gifts or treat yourself to something fabulous for your holiday parties. Custom jewelry bar and custom lipstick bar by Dawes Custom Cosmetics with 20% of proceeds from the event to benefit UNLV Cheer team.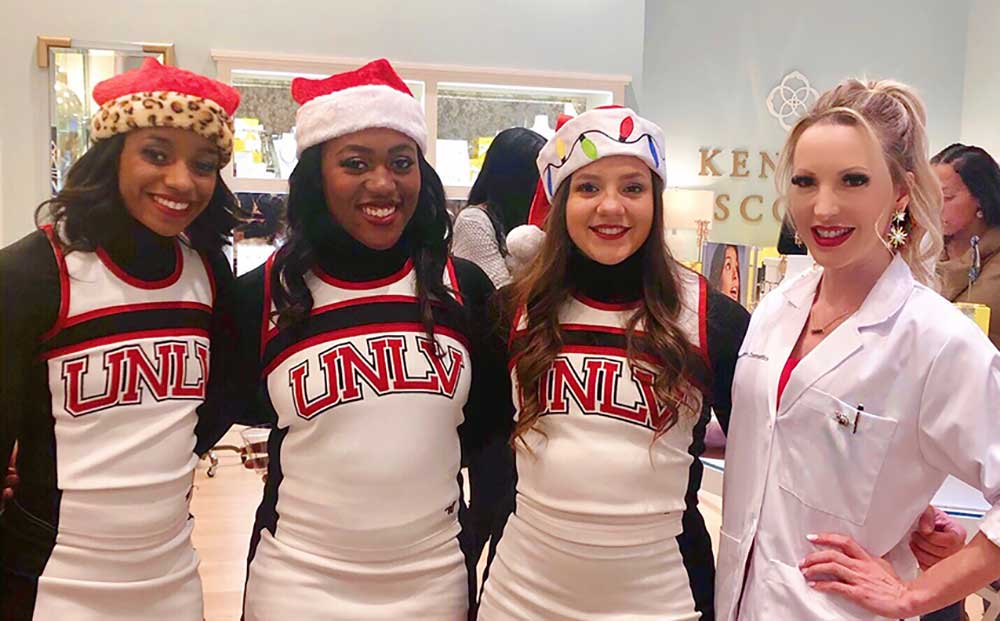 Stitched X Dawes Custom Cosmetics Live
Saturday, December 8th, 1-9pm PST.
Stitched, The Cosmopolitan of Las Vegas, 3708 Las Vegas Blvd, NV 89109 (2nd floor)
Shop for the men and women in your life at this one of a kind, luxury in store event at the glamorous Cosmopolitan, Las Vegas.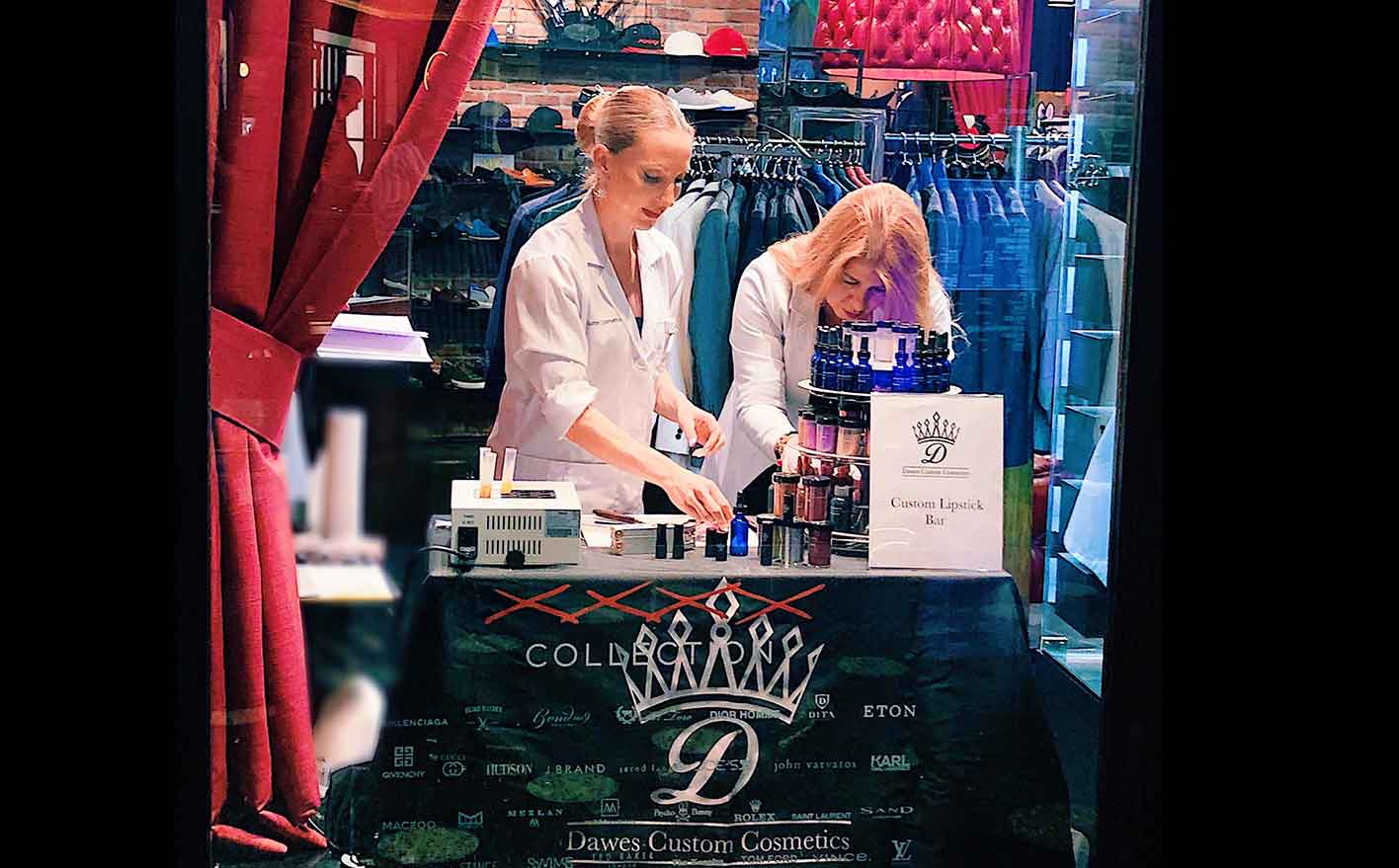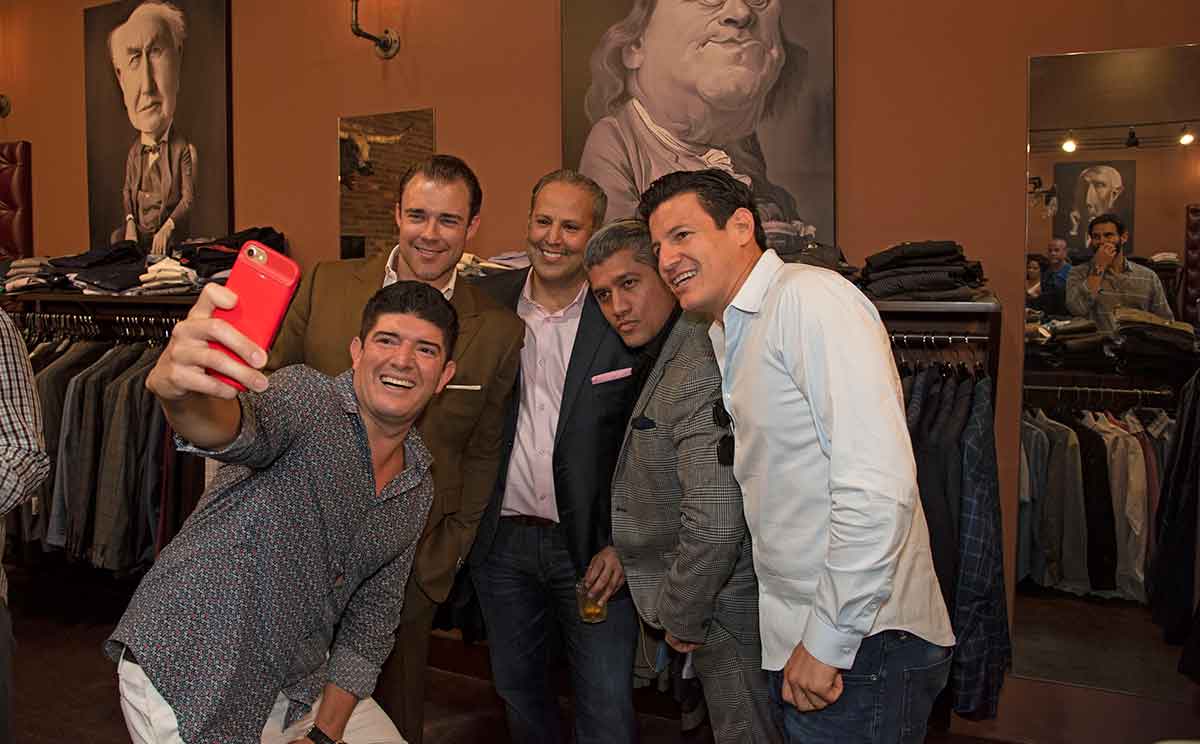 Brunch Sip & Shop Holiday Gifts Market to benefit Mondays Dark
Sunday, December 2nd, 2018
Kyou Beauty Spa, 4009 Spring Mountain Rd., Las Vegas, Nevada 89102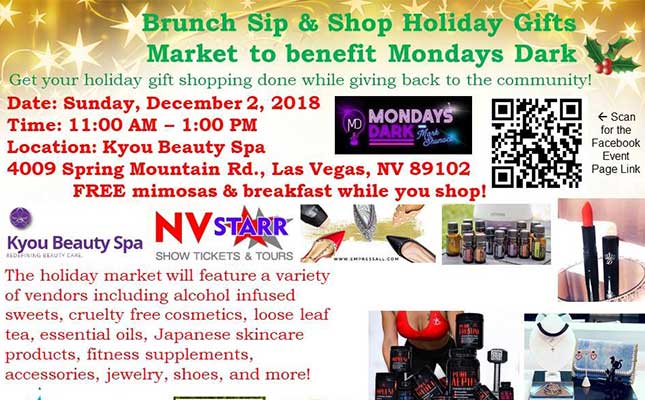 Let's do some holiday shopping together to support Monday's Dark. Gift and give back at this fun holiday sip and shop! Featuring a variety of vendors for you to do some holiday shopping while enjoying some FREE mimosas and breakfast pastries.

Vendors include:
Kyou Beauty Spa
Sin City Cupcakes
Dawes Custom Cosmetics- Cruelty free custom lipsticks, 20% of proceeds to benefit Mondays Dark
Tealet
Empress All
NVstarr Tickets & Tours
Joie's RAW Healthy Crunch
B - Alpha
Luangpraseuth home decor and furniture
Kendra Scott Jewelry
Ship Las Vegas
RM Living Essentials
Diana Damian Spray Tans